Internationally acclaimed choreographer, David Bintley CBE becomes Vice President of bbodance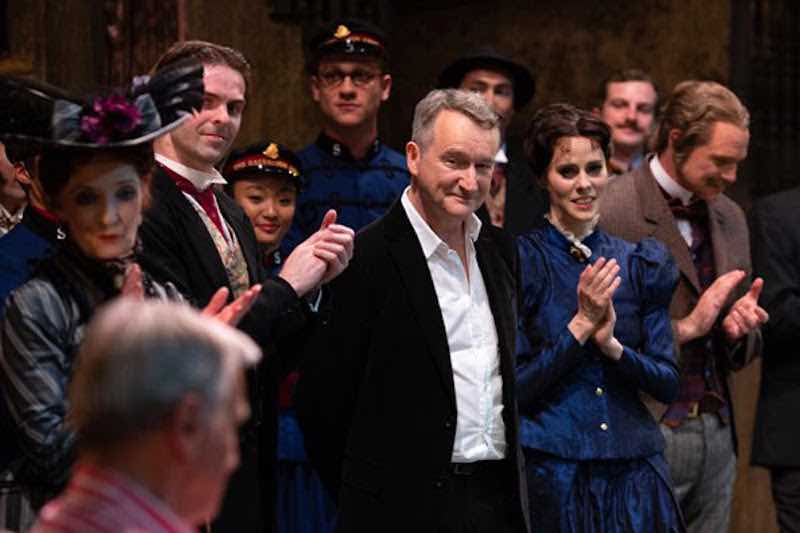 Internationally acclaimed choreographer and former Artistic Director of Birmingham Royal Ballet (BRB), David Bintley CBE has today become Vice President of bbodance. Bintley agreed to join the 90-year-old organisation after watching bbodance students perform at their biggest annual event, Dance Days. "After that performance, I'm going to have to say yes," he stated at the time.
As Vice President, Bintley will support the activity and development of bbodance at an international level. Given his recent decision to step down from BRB in order to choreograph throughout the world, as well as the support and nurturance he's known for granting young artists from all backgrounds, Bintley was a natural fit for this position.
"David gave us roles and opportunities no one else would have," recalls bbodance Head of Membership & Communications, Julie Bowers, who was in the original cast of The Royal Ballet's Still Life at the Penguin Café in 1988. Bintley's other famous works include Hobson's Choice (1989), Beauty and the Beast (2003), and The King Dances (2015).
"Be honest. Be true to yourself," Bintley tells his artists, which resonates especially with bbodance. Founded by a kindred spirit, the famous dancer and choreographer, Edouard Espinosa, who also travelled the world to teach and examine, the organisation is well-known for nurturing creativity through its syllabi, reflective teacher training, and inspiring events.
The clearest expression of this ethos is Dance Days itself, the event that exposed Bintley to bbodance and convinced him to come on board. Taking place annually in the UK, Australia, and New Zealand, the event brings together students of all ages, dance teachers at all stages of their careers, and inspiring personalities to learn from each other and develop their creative vision.
The event culminates with a Performance and Awards Ceremony that recognises the most talented students, which is what Bintley attended this year. He was joined by Brandon Lawrence, an artist whose talent he'd been nurturing for many years and whom he promoted to Principal shortly before leaving BRB. Like many notable dancers Bintley has worked with, Lawrence is a former pupil of a bbodance school and a graduate of the organisation's programme for its most talented students, the bbodance Scholars. As of last December, Lawrence is also the youngest Patron of bbodance.
"Although I have spent most of my professional life in Classical Ballet, I had a broad dance training as a youngster and have a great appreciation for all dance disciplines. bbodance, with its wide provision of training not only in Ballet, but also in Jazz, Tap, Musical Theatre, Modern, and Contemporary and its ongoing development of teachers, seems to me like no other organisation, which is why I am attracted to it and proud to have been asked to become Vice President," Bintley stated.
Dance Days returns to Birmingham in April 2020 for a special edition celebrating the 90th year of bbodance.
For further information visit: https://bbo.dance/
Image: David Bintley with Sir Peter Wright CBE at the final performance of Hobson's Choice during his tenure as BRB Artistic Director © Ty Singleton