Imperial Russian Ballet To Tour Australia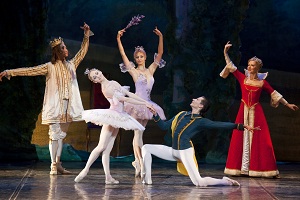 Following their sell-out 2009, 2010 and 2011 performances of Swan Lake, The Nutcracker and Festival Of Russian Ballet, The Imperial Russian Ballet Company return to Australia to present Tchaikovsky's outstanding 3-Act Sleeping Beauty in August until November 2012, proudly presented by Russian Ballet Touring.
Imperial Russian Ballet Company was formed in 1994 by the Bolshoi Theatre soloist, Gediminas Taranda. They have combined the unity and integrity of the great Russian Ballet Schools where traditions are passed on from one generation to another. The founders of the company acknowledge and respect the Russian Imperial dynasty which has made such a contribution to the development of the arts and in establishing the system of Imperial theatres including the Bolshoi and the Marinski theatres. The prime choreographic style adopted by the Company is a classical one, however they also indulge in modern dance. Their stage repertoire is based on the combination of classical masterpieces and modern choreographic pieces.
The Imperial Russian Ballet Company has been touring world-wide since 1994. They have staged classic masterpieces in the Tchaikovsky Concert Hall and the Mossovet Theatre. The home venue for the troupe when they perform in Moscow is now the Kolobov Novaya Opera Theatre. The cast of 40 elite dancers and support staff will travel from Moscow to Canberra for the Australian Opening Performances on Wednesday 22nd and Thursday 23rd August at the Canberra Theatre Centre.
For more information, tour dates and tickets visit www.russianballet.com.au