Hurry! A talent show exclusively for International Students!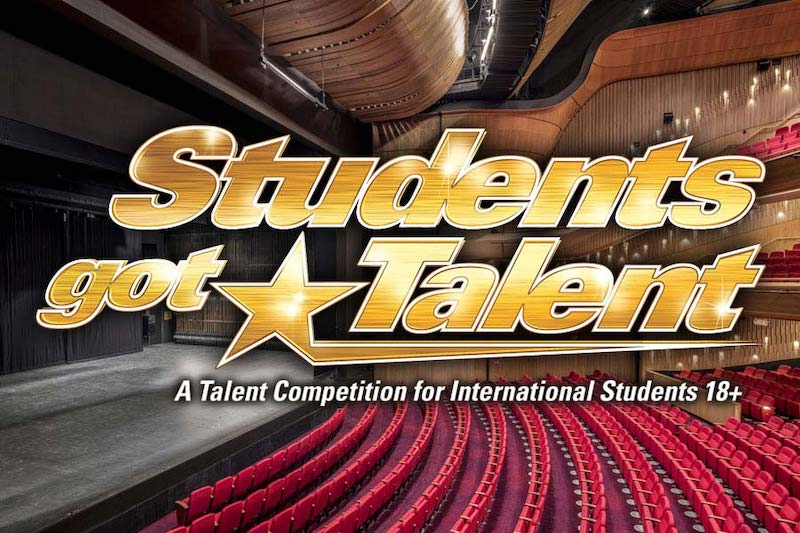 Calling all budding International Student performers! Time to put your talent to the test. Applications are now open for "Students Got Talent" a talent show exclusively for International Students who are 18 years and over. Adelaide Festival centre's Student Summer Series want to showcase performers of all kinds, whether you're a singer, dancer, comedian, actor or something more – they want you!
In recognition of the hardships faced by international students as a result of the COVID 19 pandemic travel restrictions, this event has been tailored especially to international students to welcome you to the Adelaide community and provide some entertainment during this difficult period separated from friends and family.
The grand event will be held in February at the newly redeveloped Her Majesty's Theatre, located on Grote St opposite Adelaide Central Market; where finalists will get to perform on the historic stage!
With up to $9,500 in prizes to be won, now's the time to get your 'act' together! Be quick, applications must be submitted by December 6.
The prize winners will be awarded:
First Prize AUD$5000
Second Prize AUD$3000
Third Prize AUD$1000
The most popular talent show entry of the night will win the People's Choice Award and will receive $500 cash.
A Part of Adelaide Festival Centre's Student Summer Series
For further information visit: https://www.adelaidefestivalcentre.com.au/events/students-got-talent/