'Giselle' coming to Brisbane's Riverstage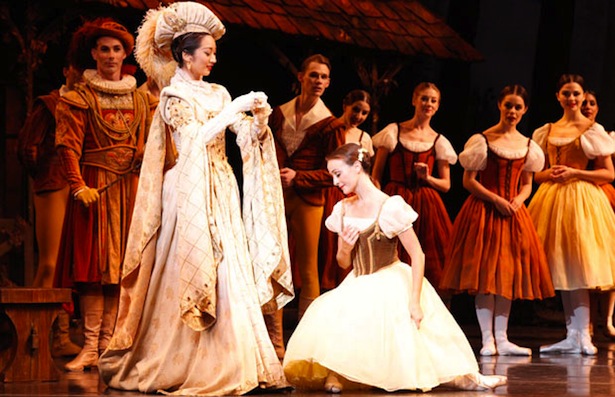 Following the renewal of its 30-year partnership with Telstra for a further three years, The Australian Ballet is thrilled to be heading to Queensland with Telstra Ballet in the Gardens. This free outdoor performance will be held under a blanket of stars on Friday, May 29.
After winning critical acclaim on the international stage, Maina Gielgud's landmark production of the quintessential Romantic ballet, Giselle, will be performed for the first time on the Riverstage, City Botanic Gardens.
Telstra Area General Manager for Brisbane, Damien Lefrancke, said Telstra are excited to be supporting The Australian Ballet with the free outdoor performance.
"Telstra Ballet in the Gardens will provide Brisbane locals with a unique opportunity to enjoy the ballet in a relaxed, unconventional setting. Our free outdoor ballet performances around Australia have proved hugely popular and we are thrilled that Queenslanders will have the opportunity to experience it for themselves."
"Our partnership with The Australian Ballet has spanned over 30 years now, and we're incredibly proud to be continuing to connect Australians with stunning performances like Giselle for free," Lefrancke said.
The Australian Ballet's Artistic Director David McAllister said, "There's something very special about performing outdoors in such a magical setting as that of the Riverstage. It's incredible to dance with Brisbane's beautiful city as our backdrop.
"We're so pleased to be bringing this world-class production to Queensland and look forward to sharing it."
Maina Gielgud, who held the role of Artistic Director of The Australian Ballet for 14 years from 1983 to 1996, stages this ballet for companies around the world.
This production has been performed in Beijing, New York, London, Singapore, Bangkok, Houston and Boston.
For dancers around the world, Giselle offers the most sought-after and career-making roles for dancers. Giselle is brought to life by celebrated designer Peter Farmer's atmospheric costumes, as well as the melodic and charming score originally created in 1841 by Adolphe Adam.
The free event aims to bring ballet to as many Australians across the country as possible, and Telstra's generous sponsorship has seen it take place in a different city every year since 2000.
Gates open at 4 p.m. for a 7 p.m. performance. No glass, bottles, cans, packaged and commercial takeaway food, audio, visual, recording equipment can be brought into the venue. Bag searches will take place at the gates where prohibited items will be confiscated. Food and beverages are available for purchase. Check australianballet.com.au from 3 p.m. on the day for wet weather updates.
Photo: The Australian Ballet in Giselle, featuring Natasha Kusen and Madeleine Eastoe. Photo by Jeff Busby.