Genée International Ballet Competition 2012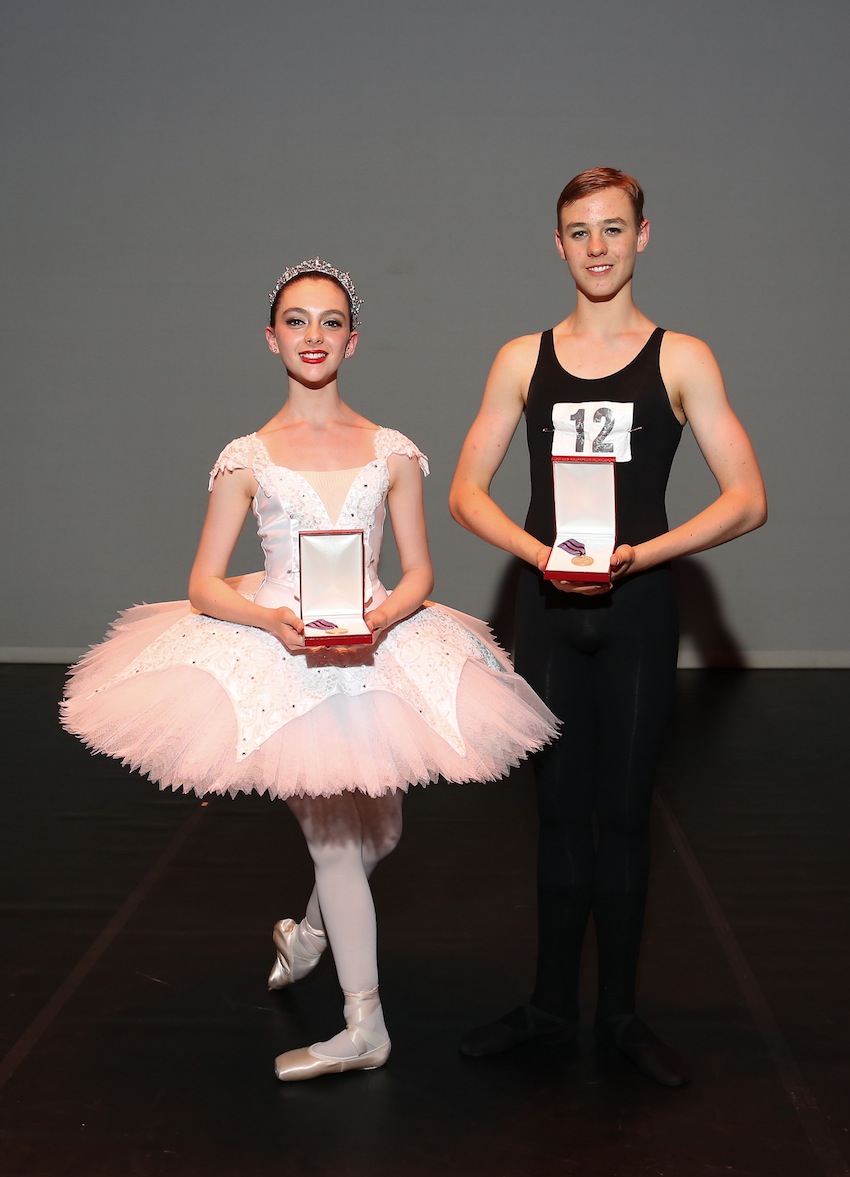 Recognised as one of ballet's most prestigious competitions, the Final of the Royal Academy of Dance (RAD's) Genée International Ballet Competition took place at the St. James Theatre in Wellington on Saturday, December 15.
The New Zealand ballet community is celebrating after three local dancers won three medals – in the male category: gold for 15-year-old Aurelian Child-de-Brocas (trained by Hilary Kaplan and Archibald McKenzie), and in the female category: silvers for 17-year-old Kaena Ahern (trained by Melinda Palmer) and 16-year-old Ariana Hond (trained by Melinda Palmer, Heather Palmer and Allan Barry.) Plus, Hond also won the Audience Choice Award.
In addition, a gold medal was awarded to 15-year-old Australian female candidate Montana Rubin (trained by Mark Reily and Peta Frith) and a silver medal to 17-year-old Australian male candidate Harry Davis (trained by Janne Blanch, Susan Massey and Steven McTaggart.)
The 2012 judging panel was chaired by David McAllister, artistic director of The Australian Ballet and completed by Li Cunxin, artistic director designate of Queensland Ballet and Christopher Hampson, artistic director of Scottish Ballet.
"It has been ten years since I judged the competition in Sydney, and I think it has really evolved in that time," said David McAllister. "The standard of the candidates was wonderfully good and the whole week has been a complete joy."
The overwhelming public response was evident, with support in the run up to the competition from the Royal New Zealand Ballet and New Zealand School of Dance plus large audiences in attendance for the Semi-finals and the Genée Dance Challenge – a junior competition in association with Genée. The atmosphere in the theatre for Saturday's sold-out performance once again proved the Genée International Ballet Competition's reputation as a tour de force in the worldwide ballet scene.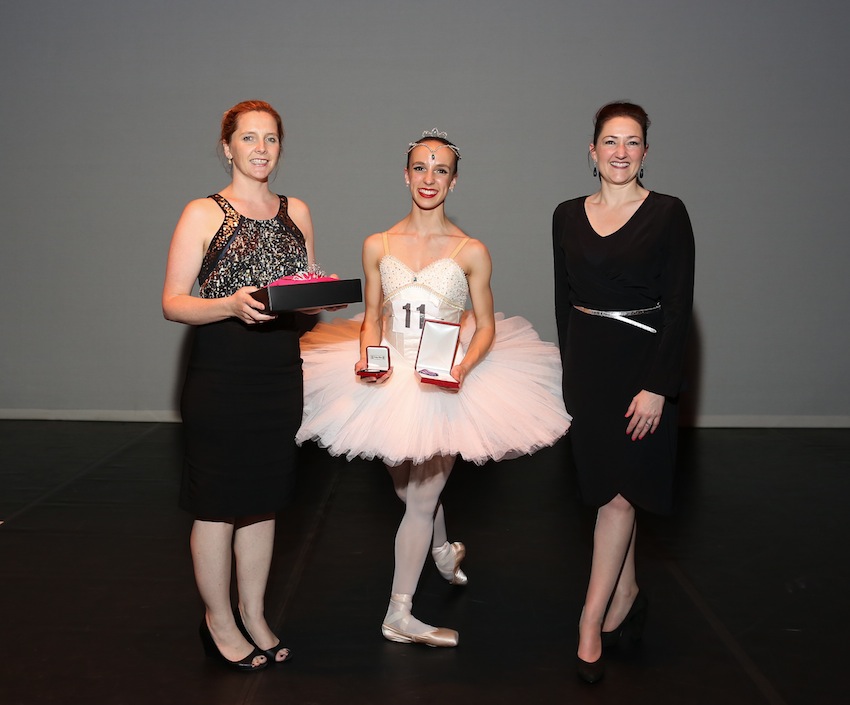 In the run up to the Final, 71 RAD-trained dancers between the ages of 15 and 19 years old from countries including Australia, New Zealand, Mexico, Indonesia, the Philippines, the UK, USA and Spain competed in the Semi-finals, which was held over two days.
This year, as well as performing a classical repertoire variation and specially choreographed solo (separate male and female), exclusively commissioned by New Zealand choreographer Adrian Burnett, the finalists had the opportunity to perform an original solo choreographed by themselves or their teacher as part of "Dancer's Own," a new addition to the competition.
Li Cunxin remarked, "I thought the standard was very high and the 'Dancer's Own' variations were the highlight of the competition and a valuable addition to the competition format. As a judge, I was pleasantly surprised to see how each of the candidates brought their own unique qualities to the set repertoire."
Lynn Wallis, artistic director of RAD and producer of the competition commented: "The introduction of the 'Dancer's Own' choreography section has gone so well that I will be introducing a special choreographic prize next year."
As this year's competition came to a close, the international ballet community looked forward to 2013's Genée Competition, which RAD Chief Executive Luke Rittner announced would be taking place in Glasgow, Scotland.
The 2012 female medallists are, for gold: Montana Rubin; and for silver: Kaena Ahern and Ariana Hond. The 2012 male medallists are, for gold: Aurelian Child-de-Brocas; and for silver: Harry Davis. No Bronze medals were awarded.
The Audience Award was sponsored by TORY & KO jewellers, who awarded an exclusively designed jewelled tiara to winner Ariana Hond.
The Royal Academy of Dance (RAD) is an international dance teacher education and training organisation with approximately 13,000 members in 79 countries. The Genée International Ballet Competition is the Academy's flagship annual event and one of the industry's most prestigious international competitions. Named after the Academy's founder Dame Adeline Genée in 1931, it is dedicated to promoting and rewarding standards of excellence in ballet dancers internationally.
This is achieved by offering aspiring dancers the unique opportunity to work with world-renowned choreographers and professionals as well as the chance to perform on an international stage. The competition has taken place almost every year since 1931, even during the Second World War.
Photo (top): Gold medallists Montana Rubin and Aurelian Child-de-Brocas. Photo (bottom): Silver medallist and Audience Award winner Ariana Hond, center, with sponsors TORY & KO Jewellers. Both photos by Evan Li.