Genée 2014 medalists announced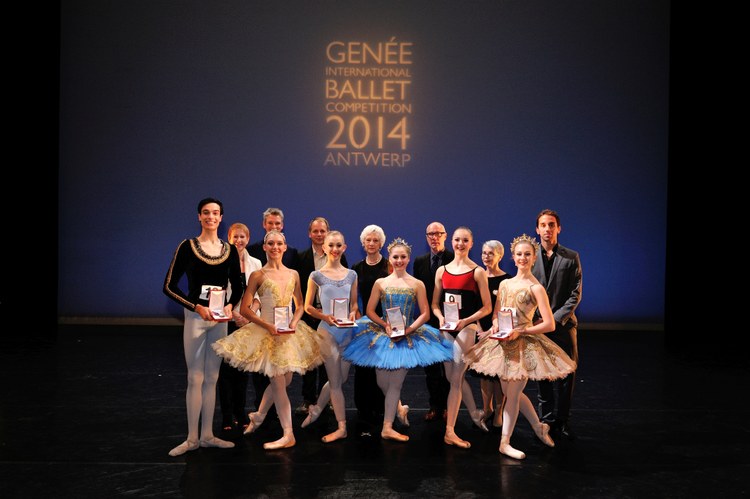 The judging panel of the Final of the 2014 Genée International Ballet Competition, which included Dame Monica Mason DBE (former director of The Royal Ballet), Petter Jacobsson (general director of Centre Chorégraphique National Ballet de Lorraine) and Christopher Hampson (artistic director of the Scottish Ballet), awarded eight medals on September 27.
The gold medal went to Vida Polakov, a 16-year-old American/New Zealand dancer, who studies at Tanya Pearson Classical Coaching Academy.
The two female silver medals were awarded to Australian Mikaela Johnson, age 15, from The Conlan College of Classical Ballet, and Brit Lucinda Strachan, age 17, from the English National Ballet School.
The two female bronze medals were awarded to another two Brits – Rachel Hickey, age 17, of Elmhurst School for Dance and Isabella Swietlicki, also age 17, of the English National Ballet School.
One male bronze medal was awarded to Brazilian competitor Weslley Vitalino Carvalho Da Silva, age 19, of Academia de Ballet Elisa.
The medalists also shared their victory with two other award winners from the evening. The Audience Choice Award went to 16-year-old Japanese ballerina Honoka Ishihara from the International Ballet Academy.
The Choreographic Award, sponsored by Mondor, for the choreographer who demonstrated the highest standard of choreography within the Dancer's Own variation to the judges was awarded to competitor Jessica Allison-Walker.
Each medalist was chosen amongst 57 contestants from 11 countries, following two days of Semi-finals and one Final.
Judge Christopher Hampson said, "The standard, yet again, at this year's Genée was very high. There are lots of promising dancers out there, and we were thrilled to be able to award so many medals and especially a gold medal to a very elegant and assured artist."
This year's competition marks the first time ever the Genée has been held in Belgium during the competition's 83-year history. During the Final, the audience was also treated to a performance from Aiko Saito and Wim Vanlessen, principal dancers of The Royal Ballet of Flanders who performed a pas-de-deux from Love Fear Loss choreographed by Genée Commissioned Choreographer Ricardo Amarante, whom was a candidate himself 17 years ago.
Her Majesty the Queen of the Belgians attended the Final, and was welcomed by a guard of honour made up by the winners of Genée Dance Challenge, a younger competition that runs in support of the Genée.
For more information on the Genée International Ballet Competition, visit www.rad.org.uk/achieve/the-genee.
Photo: Medalists of the 2014 Genée International Ballet Competition. Photo courtesy of Genée.