Four innovative opera and dance performances online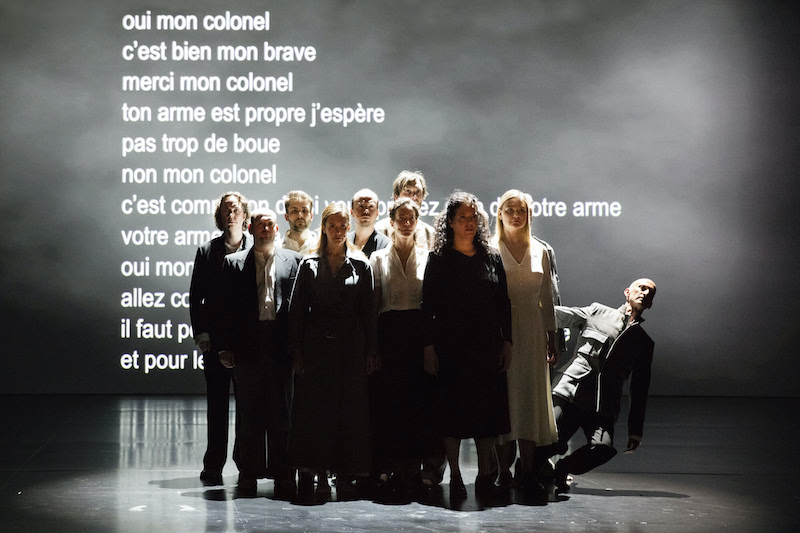 As we await the reopening of theatres, Opera Ballet Vlaanderen will continue its virtual world tour of all living rooms. The audience can join them for an adventure with four world premieres: Chaya Czernowin's opera Infinite Now and three short dance pieces from the acclaimed Choreolab series.
In 2017, Infinite Now was voted the season's best world premiere by the authoritative trade magazine Opernwelt. And The New Yorker called it 'one of the key works of the decade'. Composer Chaya Czernowin and director Luk Perceval delivered a challenging and completely innovative opera experience.
The work is based on the play Front by Luk Perceval – about the First World War – and the novella Homecoming by the Chinese author Can Xue. In it, the horrors on the Yser Front are intertwined with the story of a woman who comes home to a house that balances on an abyss.
Chaya Czernowin takes a radical approach in her quest for a new sound language of her own. She pushes the search for what lies behind speaking, singing and acting to its furthest extreme, as it were. Luk Perceval supplies an austere visual language and portrays the worldwide disaster of 1914-1918 as it rushes towards us in slow-motion. For Infinite Now, he was named Opera Director of the Year.
The production, a co-production with Nationaltheater Mannheim and the renowned IRCAM in Paris, was also a technical feat in which digital sounds had to blend seamlessly with the Opera Ballet Vlaanderen Symphony Orchestra conducted by Titus Engel.
In the principal roles you will see Karen Vourc'h, Kai Rüütel, Noa Frenkel, Terry Wey, Vincenzo Neri and many others.


You can also watch Infinite Now on www.operavision.eu.
Image courtesy of Opera Vision