FORM Dance Projects will present the premiere of Raghav Handa's TWO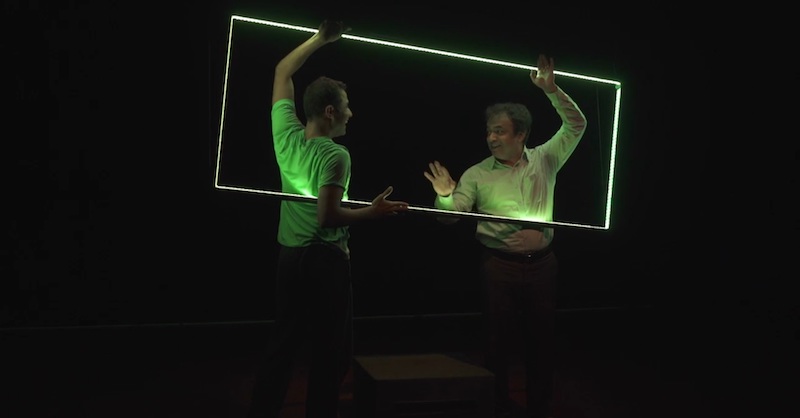 FORM Dance Projects will present the premiere of Raghav Handa's TWO, a dance work produced by Performing Lines that lovingly subverts the conventional wisdom underpinning traditional Indian Kathak, at Riverside Theatres Sydney from 18th to 20th February.
Central to the traditional Indian Kathak is the performance of hierarchies and relations of power. Higher in the pecking order, the musician controls the dance and, from their platform, they call to the dancer. The dancer responds to the call, almost like a game, but they never overtake the musician. They are followers, not leaders. Performed alongside long-time collaborator and table player, Maharshi Raval, TWO challenges these dominant ideologies through a highly physical dance vocabulary and by introducing elements of "live responsiveness" and unpredictability to the relationship between musician and dancer.
Handa is an Australian choreographer and performer of Indian heritage with training in modern contemporary dance. Inspired by his birthright, his works combine traditional Kathak principles and contemporary movement with speed and precision to create multifaceted, engaging explorations of modern Australian cultural identity. TWO comes off the back of a successful premiere season of his work, Cult of the Titans as part of Sydney Dance Company's New Breed in November 2020.
Handa said, "With TWO, I wish to stretch the limits of musician/dancer interactions which speak not only to the principles of Indian kathak, but also interrogate the shifting power relationships that transcend cultural specificities. My hope is that audiences will appreciate that risk and discomfort can nurture growth and enrichment."
CREATOR, CHOREOGRAPHER & PERFORMER Raghav Handa TABLA PLAYER & PERFORMER Maharshi Raval DESIGNER Justine Shih Pearson DRAMATURG Julie-Anne Long LIGHTING DESIGNER Karen Norris SET DESIGN Alejandro Rolandi PRODUCER Performing Lines
For further information please visit: riversideparramatta.com.au
Image courtesy of FORM