Force Majeure names new Artistic Director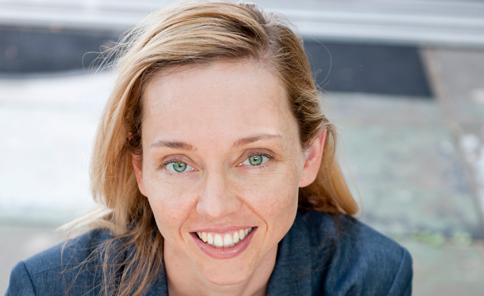 Force Majeure has announced the appointment of Danielle Micich as the incoming Artistic Director/CEO for the company, replacing Founding Director Kate Champion.
Jo Dyer, Chair of the Board of Force Majeure, revealed the exciting appointment in mid-December. The company, based out of Carriageworks in Sydney, has been led to great acclaim by Kate Champion since 2002. Known for its stimulating movement-based theatre work, Force Majeure has premiered five major productions, two collaborative works, a short film series and has received numerous national awards since its inception. Artists include dancers, actors, writers, visual artists, composers and filmmakers.
On the new appointment, Jo Dyer said, "The Board of Directors is delighted that Danielle has accepted the role of Artistic Director of Force Majeure. Danielle's body of work demonstrates an immensely talented and rigorous artist who has thought passionately and deeply about dance theatre and the role it occupies in the Australian and international arts landscape."
Micich is currently a core artist with Performing Lines WA and recently premiered her new work Overexposed at the State Theatre Centre of WA. She is a graduate of the Victorian College of the Arts and directed the STEPS Youth Dance Company in Perth for four years. Her choreography for Barking Gecko's Driving Into Walls was nominated for a 2012 Helpmann Award.
Dyer said, "We can think of no-one better to build on the wonderful legacy being left by Kate Champion. We believe that under Danielle's leadership, Force Majeure will continue to flourish in the unique space Kate has carved out for us, a genuine cross-artform blend of theatre and dance, dedicated to exploring ideas and ourselves."
Micich stated, "Watching Force Majeure over many years define its unique place in Australian theatre drew me towards making dance theatre myself. If anyone told me that the last 10 years was preparation for something much bigger, I should have listened earlier. The many people and companies I have worked with along the way have shaped the artist I am today."
"Working with Kate Champion was a defining moment," Micich continued. "I knew then I would pursue my practice in dance theatre. It's a great honour to follow on from one of Australia's finest artistic directors and continue her legacy. Seeing the bigger picture is one thing, but knowing how to contribute and lead is another. I am very excited about my role in the future of Force Majeure."
Micich will join Executive Producer Bec Allen, the staff, Board and artists of Force Majeure in the position of Artistic Director/CEO in mid-2015.
Dyer commented, "Kate had no involvement in the recruitment of her successor, so the Board was thrilled—and not a little relieved—that upon being advised of our choice for the role and Danielle's subsequent acceptance of the job, Kate has thoroughly endorsed Danielle's appointment."
Outgoing Artistic Director/CEO Kate Champion said, "After 13 years building Force Majeure's reputation as a dance theatre company that is artistically adventurous and thematically contemporary, I am delighted with the Board's decision to appoint Danielle Micich as the new Artistic Director. Danielle is at a point in her career where her talent, passion and enthusiasm for the art form fits perfectly with the company's creative legacy and vision for the future. This represents an exciting new stage in Force Majeure's direction and one I wholeheartedly support."
Champion's last new work for the company is Nothing to Lose, which will premiere at Carriageworks this month as part of Sydney Festival. Visit www.forcemajeure.com.au for more information.
Photo: Danielle Micich. Photo courtesy of Force Majeure.