fLiNG welcomes Youth Company Director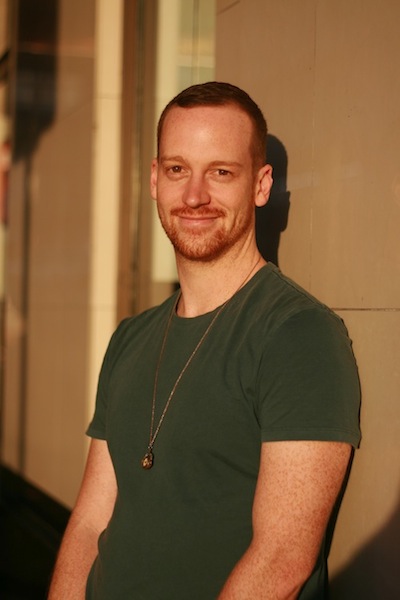 fLiNG Physical Theatre welcomed Rob McCredie as its new Youth Company Director last month. This exciting new position will see McCredie working with The Company, fLiNG's professionally supported youth dance company, to create new performance works in collaboration with Artistic Director Lee Pemberton and Associate Director Gabrielle Rose. McCredie will also be directing Company training sessions, teaching fLiNG's Community Classes and bringing with him skills in choreography, design, film and installation work.
"I'm incredibly excited to be moving to Bega to work with fLiNG and the fLiNG Community," McCredie said. "I am thrilled by the potential of the role, and can't wait to create work for this exceptional group of young dancers. fLiNG has an amazing history and a very special place in the community, and I can't wait to be part of it."
McCredie graduated with a Bachelor of Dance from V.C.A. in 2006, and has since been working as a dancer, collaborator, choreographer and designer. His choreographic work has included solos and group works, and has been presented by Next Wave Festival, Lucy Guerin Inc's Pieces for Small Spaces, DirtyFeet and Finucane & Smith. His choreographic research has been supported by Critical Path, Brand X, Ausdance, Lucy Guerin Inc, Dancehouse and Performance Space.
As a performer, McCredie has worked with numerous independent artists in Melbourne, Sydney and London. Most recently he has been working with Legs on the Wall/FORM Dance Projects for the co-production Puncture for Sydney Festival 2015, as well as working on projects with independent artists Jess Devereux, Rebecca Jensen and Melissa Jones.
He has previously worked as a design assistant in theatre film and television, and has created set installations for choreographers Fiona Bryant and Jo Lloyd. In addition, McCredie has an ongoing collaboration with Holly Durant as HORO!, creating work integrating dance and design.
For more information on fLiNG, visit www.flingphysicaltheatre.com.
Photo: Rob McCredie. Photo courtesy of fLiNG Physical Theatre.