Fling Presents My Black Dog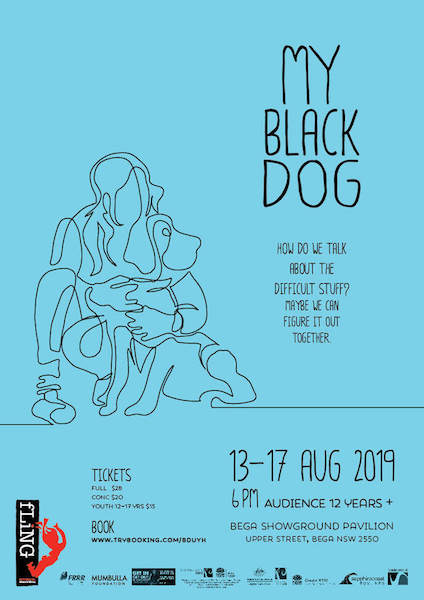 FLING Physical Theatre is set to present their new production My Black Dog this August at Bega Showground Pavilion in NSW. The production has been developed to support youth mental health in regional and remote locations, seeking to break down stigma and help generate conversation on an issue that is often difficult to talk about.
My Black Dog has been created with the FLING Company, directed by Melbourne based artist Kate Denborough, in collaboration with Co Artistic Directors Gabrielle Rose and Rob McCredie. Denborough has a strong reputation for creating dynamic original works as Co Artistic Director of KAGE, including works engaging with health issues with openness and sensitivity.

Denborough began working with the performers in July 2018, exploring their ideas and experiences around mental health issues affecting our community, aiming to reflect an honest and realistic depiction of a teenager's experience. The process revealed that young people in our region know a lot about mental health, they are not afraid to talk about it, and they want to express their experiences.
FLING has partnered with mental health practitioners to support the safe delivery of the project including Jen Kieoskie from NSW Health and Liz Scott from Headspace Bega, as well as connecting with welfare officers from local high schools.
For more information and tickets, go to www.flingphysicaltheatre.com.au
Image courtesy of Fling Physical Theatre