Flamenco workshops with Andres Peña Moron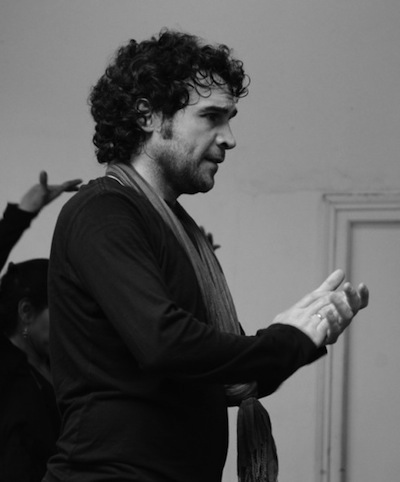 Internationally acclaimed flamenco artist Andres Peña Moron from Jerez, Spain will offer evening flamenco dance workshops in Perth from December 5 to 8, in Brisbane from December 9 to 13, and in Adelaide from December 14 to 17. Acknowledged as a master of bulerias de Jerez and many other flamenco styles, Andres will bring warmth, creativity and intelligence to his teaching, as well as his beautiful singing voice.
In Perth, maestro Andres Peña will deliver flamenco dance workshops over four days at elementary level, advanced level and basic-intermediate level in bulerias de Jerez. The maximum class size in each workshop is 25. The basic-intermediate level workshop is already sold-out but the elementary and advanced still have spots available.
In Brisbane and Adelaide, the same three levels are offered, but again, the basic-intermediate level workshops are sold out. The elementary level lasts a total of four hours, and the intermediate and advanced levels last a total of seven hours.
As one of the most respected and recognized artists in flamenco today, Andrés will bring a wealth of experience to his workshops. His career in various companies directed by Manuel Morao, La Chunga, Carmen Cortes, Juana Amaya and Eva Yerbabuena helped him to form his own company along with his wife, the dancer Pilar Ogalla. Together they have lit up the stage at various international festivals and have taken flamenco productions to the U.S., Russia, Brazil, Mexico, Lebanon, Italy, Canada, Denmark, Norway, Finland, Switzerland, Turkey, Poland, France, Germany, Greece and Japan. Andrés has become one Seville's most revered teachers, based in Manuel Betanzo's Academy in Triana.
For the full details on the Australian tour of Andres Peña Moron's flamenco workshops, visit 2013andrespenatour.wordpress.com. Don't miss out on this rare chance to learn from a true flamenco master in Perth, Brisbane and Adelaide.
Photo: Andres Peña Moron teaching at a dance workshop. Photo courtesy of Andres Peña Moron.