'Flamenco Cabaret' heats up Adelaide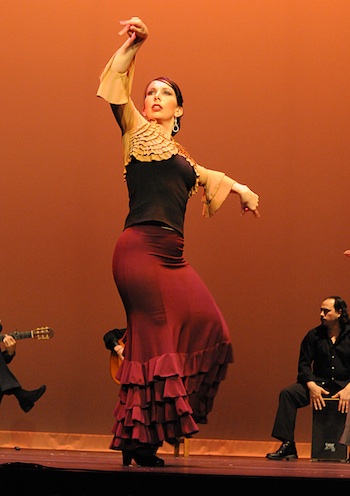 Studio Flamenco and the Adelaide Cabaret Fringe Festival will present Flamenco Cabaret this Saturday, June 7 at 7:30 p.m. and Sunday, June 8 at 5 p.m. at The Soul Box in the West End of Adelaide.
With authentic, intimate flamenco at it's best, this show will feature guest guitarist Kris Iwanuik and guest flamenco singer Zoe Velez performing with percussionist Adrian van Nunen and dancers Emma Fernee, Susi Masi, Sugika Nishiue and Daniel Lyas.
Studio Flamenco will present a night of musical virtuosity and fiery dance in a way that acknowledges and appreciates the historical origins of this detailed and fierce dance style. Known for its emotional intensity, proud carriage, dramatic use of the arms and rhythmic stamping of the feet, flamenco was created and developed in southern Spain.
Studio Flamenco teachers have been described as "accomplished and innovative flamenco artists whose enthusiasm for flamenco is contagious" by the Australia Council for the Arts.
The Soul Box is located at 252 Hindley Street in Adelaide, SA. For more information, visit www.studioflamenco.com.au.
Photo by Matt Walker Photography, courtesy of Studio Flamenco.