Festival of Early Dance coming to Canberra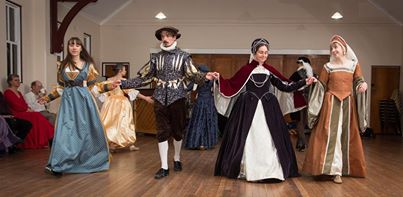 If you've ever wondered what it might be like to live hundreds of years ago in a time of grand balls, long dresses and courtly dances, now is your chance to find out! Over the coming long-weekend on June 6–9, Canberra's inaugural Festival of Early Dance will present three days and nights of music and dance at All Saint's Church on Cowper Street in Ainslie, Canberra.
"Time trip from the princely courts of 1450 northern Italy to the public dances of 1750 Paris, with lots of diversions through Spain, Germany and England along the way—300 years of the most splendid and varied dance you could wish for," describes the event's website.
The festival will include expert dance teaching, all live music, top guests, free day-long refreshments and costume workshops. Plus, everyone is welcome – no prior experience or costume needed!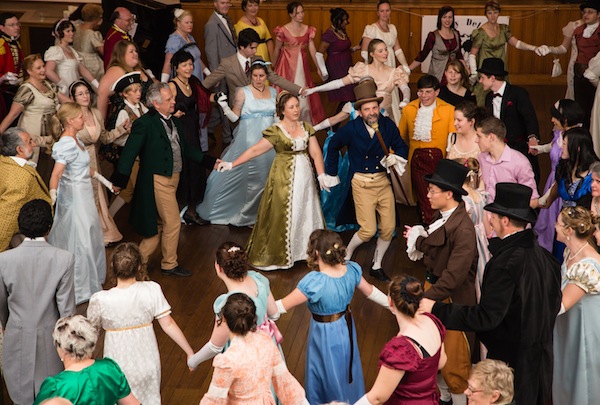 The weekend starts in the historic All Saint's Church with a Friday evening concert (with a participatory dance break) by award-winning Sydney ensemble Pastance. It continues in the Church Hall on Saturday, Sunday and Monday with a dozen different dance workshops presented by Dr. John Gardiner-Garden and assisted by his academy dancers and musicians.
Attendees are invited to learn pavans, galliards, branles, little ballets, country dances, dance mixers, minuets, cotillions and more. All they'll need is comfortable shoes and a readiness to join in.
There are also sessions you can enjoy seated—a Saturday afternoon talk on Elizabethan fashion, a Sunday morning viewing of rare antique dance books from Venice, Milan and Versailles, a Sunday afternoon John Dowland music concert and a Monday afternoon Thomas Simpson music concert. These concerts feature lute, theorbo, viol, recorder, voice and display dancers.
The inaugural Festival of Early Dance invites dancers to go back to the time when ballet was just beginning, when court dances were the rage. The event asks, "Why just watch movies when you can be in one?" Guests can dress up for two evening events—Saturday's Romeo and Juliet Ball and Sunday's Renaissance Revel. Masks are optional and costumes admired but not required.
For bookings or to see the full program, head to www.earthlydelights.com.au.
Photos courtesy of Earthly Delights Historic Dance Academy.