Fast+Fresh Dance calls for submissions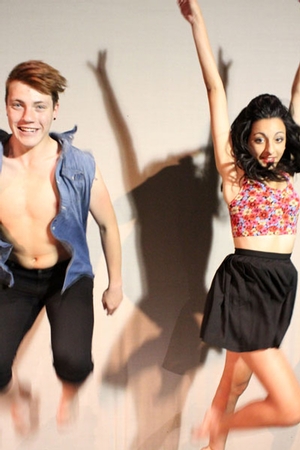 Calling all dancers and choreographers under 21! Fast+Fresh Dance is accepting submissions for this year's mini-festival, which seeks to provide young dancers and budding choreographers an outlet for producing new dance works and performances.
Fast+Fresh Dance, part of the Short+Sweet family of festivals, showcases short dance works created by fledgling choreographers. The annual event includes three rounds judged by a panel of industry professionals.
The three "heat" rounds will be presented across three nights on Tuesday through Thursday, November 12-14. The final performance will be Saturday, November 16.
Choreographic works can feature various dance styles, including contemporary, ballet, jazz, hip-hop, tap, krumping and cultural dance. Ultimately, Fast+Fresh Dance hopes to encourage young performers to strive for their own artistic excellence.
All works must be five minutes or less to be eligible. And in keeping with the Short+Sweet tradition, all participants in Fast+Fresh Dance are qualified for sponsored awards, such as Most Outstanding Choreography, Best Male Dancer, Best Female Dancer and the Audience Choice Award.
To enter a work, go to form.org.au or www.casulapowerhouse.com to download an application form. A registration fee of $12 is required. Registration closes October 14.
Shows will be presented at two different locations, Casula Powerhouse Arts Centre in Casula and Lennox Theatre of Riverside Theatres, located at the corner of Church and Market Streets in Parramatta.
Photo: Performers Brett Hartnett and Maria Esquivel. Photo by Anya Mckee.