Farewell to Paul DeMasson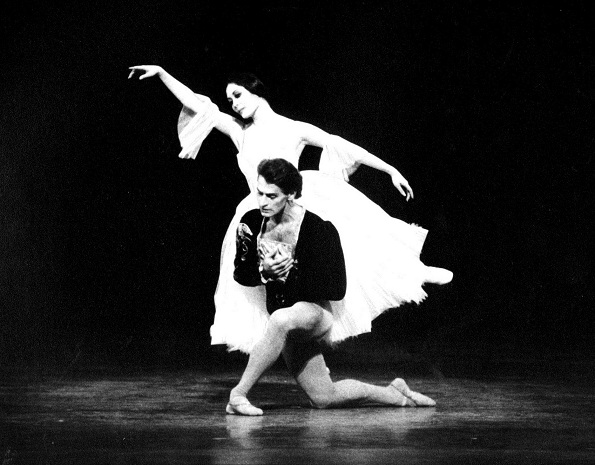 Paul DeMasson, a former principal artist and ballet master with The Australian Ballet has died. He passed away yesterday after a short, aggressive illness. He was 57.
The Australian Ballet's Artistic Director David McAllister remembered Paul as a passionate and generous dancer. "Paul was one of the great dance actors, most recently returning to the stage as The Bonze in Madame Butterfly and Njegus in The Merry Widow with us last year. As a young dancer, I had the great fortune to be able to watch and learn from his masterful interpretation of Mercutio in Cranko's Romeo and Juliet. He was extraordinary to watch on stage and was an inspiration to many of us."
Initially trained by Kira Bousloff, Perth-born Paul first danced with the West Australian Ballet. He made his European debut with the Ballet de Marseille and later joined London Festival (now English National) Ballet where he became a soloist. He joined The Australian Ballet in 1976 and was promoted to principal artist in 1980. During this time he danced most of the major classical roles in the company's repertoire.
At the end of 1988 he left The Australian Ballet to pursue a freelance career, appearing with the West Australian and Queensland Ballets. He later joined Norwegian National Ballet for five months as ballet master and guest artist. In 1991 Paul returned to The Australian Ballet as guest artist in Equus and Romeo and Juliet. Later that year he was principal dancer and ballet master with the Ballet of the Berne Municipal Theatre in Switzerland, where several ballets were created on him including the successful Don Juan. He returned to The Australian Ballet in 1994 as ballet master, then joined the Royal Danish Ballet and later Hamburg Ballet in this capacity.
More recently Paul was ballet master at Singapore Dance Theatre, and had been a guest teacher with the Norwegian National Ballet, Royal Finnish Ballet, The National Ballet of Canada, Goh Ballet Vancouver, The Hong Kong Ballet and The Hong Kong Academy of Performing Arts. In 2008 Paul joined Maina Gielgud in Sydney to perform Maurice Béjart's The Exquisite Hour, an adaptation of Samuel Beckett's Happy Days.
Paul is survived by his wife, Sakura and will be greatly missed by the Australian and international arts community.
Photo: Fiona Tonkin and Paul DeMasson in Giselle 1986. Photo courtesy of The Australian Ballet