Expressions premieres 'The Red Shoes'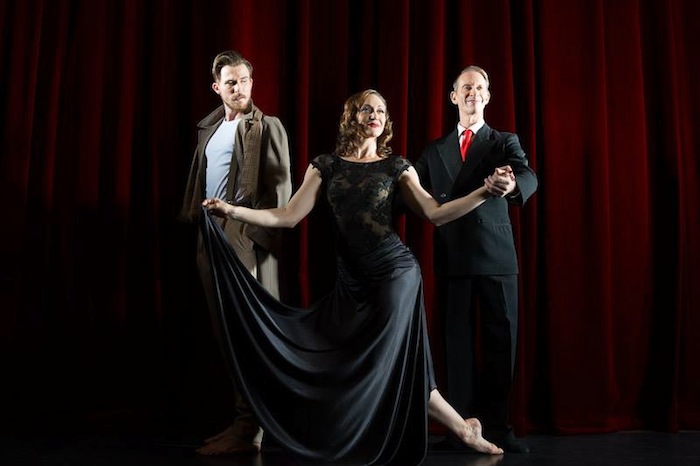 Expressions Dance Company, Queensland's contemporary dance ensemble, will present the world premiere of Artistic Director Natalie Weir's The Red Shoes for eight performances only at 
Playhouse, QPAC beginning Friday, July 18.
Weir's latest work, The Red Shoes, is based on the Hans Christian Andersen fairytale and the Oscar Award-winning 1948 film. It has been in development for some time and is finally coming to the stage, running through Saturday, July 26.
A cautionary tale of delusion and obsession, The Red Shoes focuses on a woman whose extreme dance fixation leads to her own self-destruction. With passion, jealousy and even romance, this production will draw audiences in. From the company's perspective, the story has broad appeal and a sense of familiarity for most.
In an exclusive interview featured in the May magazine edition, Weir told Dance Informa: "It's about the dance live on stage as an art form and also the outside life of this real woman and how she's kind of struggling with her obsession with dance and how that takes over her real life. You know, and that's true to a degree, because we're all pretty passionate about what we do every day and how that affects our real lives."
The production will present a blend of spectacular dance, striking imagery, original film and live music, with design by Bruce McKinven, video projection by Sue Healey, lighting by Matt Scott and music performed live by Southern Cross Soloists and directed by Tania Frazer.
For more information or to book tickets, visit expressionsdancecompany.org.au or www.qpac.com.au. Situated on the banks of the Brisbane River, QPAC is located on the corner of Grey and Melbourne Streets in South Bank.
Photo: EDC's Jack Ziesing, Elise May and Daryl Brandwood for The Red Shoes. Photo © Jen Dainer of Industrial Arc Photography.