Expressions Dance Company's 'Propel' project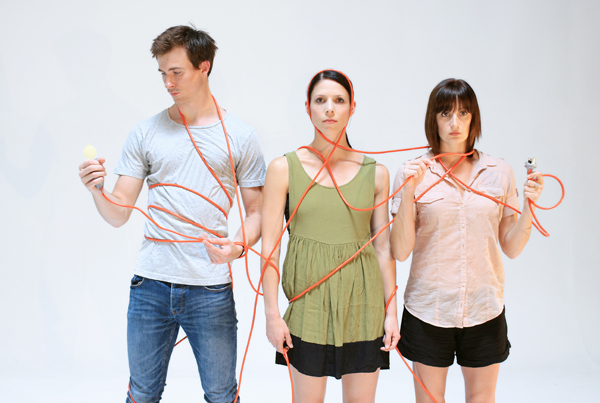 Two of Australia's most exciting emerging choreographers, Leisel Zink and Lucas Jervies, will each create a new dance work with the full support of the award-winning Expressions Dance Company in its brand new initiative Propel (the next step).
The final works will be presented from 28 February to 2 March at Bille Brown Studio at Queensland Theatre Company and form the second in a series of platforms created by EDC Artistic Director Natalie Weir to help emerging, independent choreographers create new work.
Presented since 2010, the first series Launch Pad saw rising stars, including Mr. Jervies and Ms. Zink, create a 10-minute piece with two company dancers.
For the inaugural season of Propel (the next step), Mr. Jervies and Ms. Zink will each develop a new, 30-minute work for the full EDC ensemble.
EDC Artistic Director Natalie Weir said Propel (the next step) would further develop the choreographers' previous concepts.
"Launch Pad was presented in our dance studio and kept very simple, stripped back and unadorned, with little-to-no set or costume allowing the audience to experience the rawness of dance," Ms. Weir said.
"Leisel and Lucas will now step into a theatrical setting, further developing their ideas with the whole EDC ensemble and creating a work with stronger design elements – music, set, costume, lighting – and presenting to a larger audience. EDC recognises the importance of supporting upcoming artists, and that includes giving choreographers an opportunity to work with other young designers and musicians to enhance their works," Ms. Weir added.
Mr. Jervies will return to Brisbane from his base in Melbourne to create a work called Apples and Eve that looks at gender equality in contemporary society. Conceiving the work with designer Libby McDonnell and Dramaturge Finn O'Branagáin, Mr. Jervies will explore how punishment, greed, perceived weakness, submission and modern-day Eves fit into a present-day paradise.
Fresh from the success of her performance fifteen at Brisbane Festival 2012, Ms. Zink's piece Synapse will look at body language in communication. Intrigued by the energy a certain posture or gesture can give and the difficulties experienced when communicating and connecting with others, Ms. Zink will collaborate with Mike Willmett, of Triple J Unearthed band My Fiction, to create a soundscape for Synapse.
Audience members can get involved with the creative process online at expressionsdancecompany.wordpress.com as Mr. Jervies and Ms. Zink blog about rehearsals, post photos of the dancers in the studio and share their thoughts and ideas as they develop.
Photo: Expressions Dance Company's Jack Ziesing, Samantha Mitchell and Riannon McLean in a moment from the company's new initiative Propel (the next step). Photo by FenLan Chuang, courtesy of Expressions Dance Company.