Ettingshausens hosts open day, then audition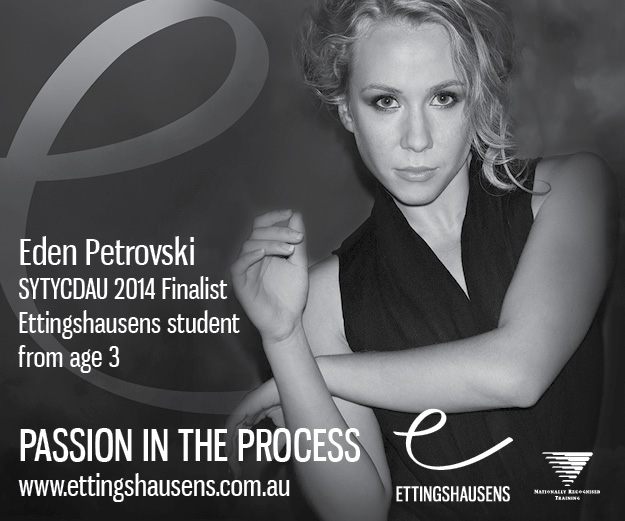 Ettingshausens, a centre offering dance and theatre, martial arts and career training in Kirrawee, New South Wales, invites aspiring dancers to come and see why its full time dance program is renowned across Australia.
Known to create, unearth and empower brilliant dancers, Ettingshausens offers a Certificate IV in Dance and a Certificate IV in Dance Teaching and Management. The centre will host an Open Day on Sunday, August 3 at its studios at 115 Bath Road in Kirrawee for interested dancers to experience the life of a full time student.
The Open Day will run as a regular day out of the current timetable, from 8:30 a.m. to 3:30 p.m., with a number of classes in different styles taught by regular Ettingshausens industry professionals. Attendees will have the opportunity to meet currently enrolled students, ask questions and get a feel for what it would be like to train for six hours every day.
Attendees are asked to bring all their dance shoes to participate in various dance styles. The day will commence with a fitness session so its best to come dressed in workout gear and sneakers.
For more information on Open Day or to register your attendance, email fulltime@ettingshausens.com.au with your name and contact details.
Open Day will perhaps best prepare dancers looking to audition for 2015 programs. The full time dance audition is set for Saturday, September 6. Head to www.ettingshausens.com.au for details.
See Dance Informa's 2015 Full Time Dance & Auditions Guide to learn more about the best full time courses in Australia, New Zealand and New York.