Ettingshausens' Certificate IV audition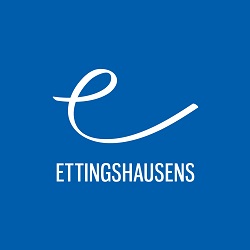 Ettingshausens, a dance training centre with studios in Kirrawee and Miranda in North South Wales, will be holding an audition for entry to its Full Time Dance Courses on Sunday, August 25. Courses include Certificate IV in Dance and Certificate IV in Dance Teaching and Management.
Ettingshausens, an organisation known for being a leader in performing arts training and education, is recognised for creating, unearthing and empowering brilliant performers. The Certificate IV courses offer the next generation a chance to be guided and directed at a renowned institute by resident faculty who draw on years of combined experience and knowledge.
The school gives students the unique choice to focus on either performance or teaching. Both courses are supported by the latest information on all industry fronts, giving them the opportunity to refine their skills and take the steps to translate this into employability.
The first option, Certificate IV in Dance, revolutionises the way dance-based courses are delivered and received. The course fuses technical development with innovative performance artistry. Recognising how important it is to combine stylised training with regular and current industry feedback, this boutique course offers smaller class sizes, allowing for more individual attention and guidance. Plus, dancers will develop their choreographic skills and learn how to create and produce their own works.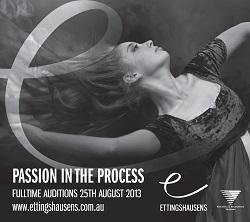 The second course option, Certificate IV in Dance Teaching and Management, understands that to be a successful teacher and choreographer it takes more than natural creativity. The course will teach participants how to master the art of communicating knowledge, accessing passion, managing business, generating employment opportunities and delivering a top product.
Ettingshausens pulls upon its top-notch staff to lead these courses. Teachers include: Jo Bolden, Stephen Tannos, Xander Ellis, Rosa Aguis, James Barry, Neale Whittaker, Patrick Kuo, Joanne Ansell, Kate Wilson, Chris Merriman and Rachelle Parkes.
To apply for these courses, dancers should audition on August 25 at Ettingshausens' Kirrawee campus, located at 115 Bath Street, Kirrawee. Dancers can also audition through video. In addition, auditions will be held at the Australian Dance Festival on September 13-15. For more information, visit www.ettingshausens.com.au. For registrations, enquiries and online applications email fulltime@ettingshausens.com.au.