Erica Sobol's 'Wallow' on tour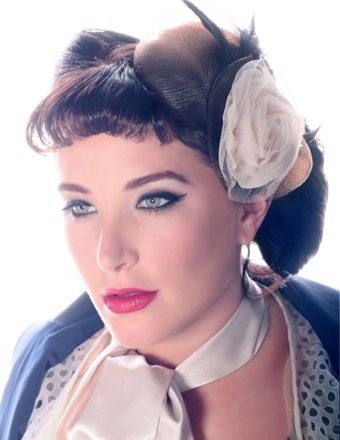 The choreographic talents of Erica Sobol have hit Australian shores with high anticipation for her upcoming production tour Wallow (then run, gypsy, run!).
Wallow (then run, gypsy, run!) is the final showcase of the collidEdance intensive – a celebration of the connection of skill, energy and spirituality in the practice of dance. The project's name reflects two significant elements of the dancer's journey. First, to wallow is the recognition of the time, energy and commitment it takes to achieve a dancer's goals. Second, that same wallow is soon replaced with a call to "Run, Gypsy, Run," or an appeal to that itinerant, energetic gypsy artist in the dancer to run, to release the past in order for more opportunity to grow.
The collidEdance Intensive: Australia is a six-week long dance program led by renowned Los Angeles dancer and choreographer Erica Sobol. Held in Sydney and Melbourne over six weeks, Erica's intensive has given 20 highly skilled Australian dancers the opportunity to develop a stronger connection of mind to body in their art. This merging of soul and skill is the inspiration for their showcase performances, held in both Melbourne and Sydney in late May.
Sobol, the founder and artistic director of collidEdance, has established the organisation as an ever-evolving professional dance initiative dedicated to blurring the line between dance and theatre. Her extensive international work focuses on creating and affirming the community of dance – encouraging dancers from all over the world to work together, blur boundaries and make great art.
Australia is the first stop of Sobol's international teaching tour, and Wallow promises to be filled with the same energy and creative force that causes collidEdance shows to typically sell-out in New York and Los Angeles.
Sobol's Wallow (then run, gypsy, run!) will come to Sydney on the 25th and 26th of May at Bangarra Dance Theatre. To book tickets, click here. Then it will head to Melbourne on May 30th, 31st and 1st of June at TheatreWorks. To book, click here.
Photo courtesy of Erica Sobol.