Energetiks releases Blue Horizons range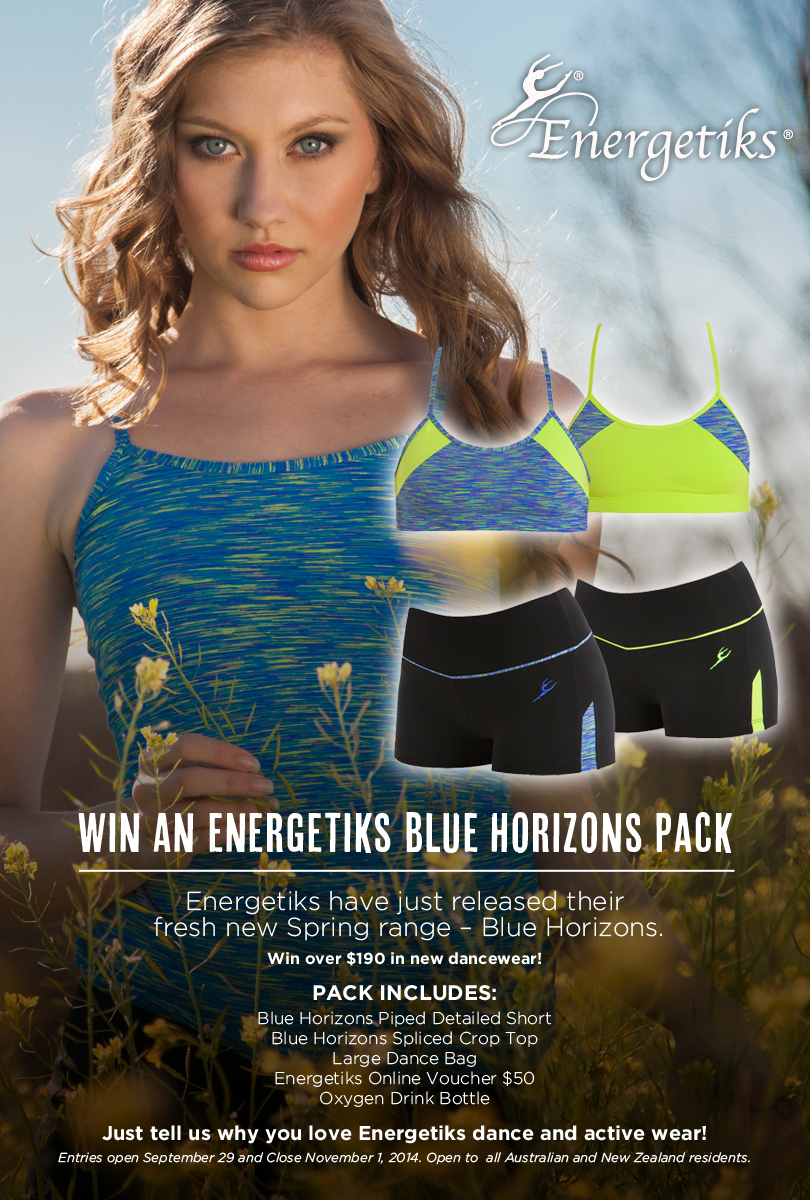 Australian dance and activewear company Energetiks has released its new Spring range – Blue Horizons. This fresh and bright new range features some stylish crop tops, athletic shorts and capris with blue and green detailing.
Dancers can check out this brand new Energetiks range, which is now available in store and online, at www.energetiks.com.au. You can look fresh and fashionable as you hit up the studio, yoga class, rehearsal or the gym this Spring!
PLUS, Dance Informa is excited to present a fantastic online giveaway! Dancers can now win $190 in new dancewear, including an Energetiks' Blue Horizons pack that has a Blue Horizons Piped Detailed Short, Blue Horizons Spliced Crop Top, a Large Dance Bag, an Energetiks Online $50 Voucher and an Oxygen Drink Bottle. Enter at www.danceinforma.us/dance-giveaways.