Encore screenings of 'Sleeping Beauty'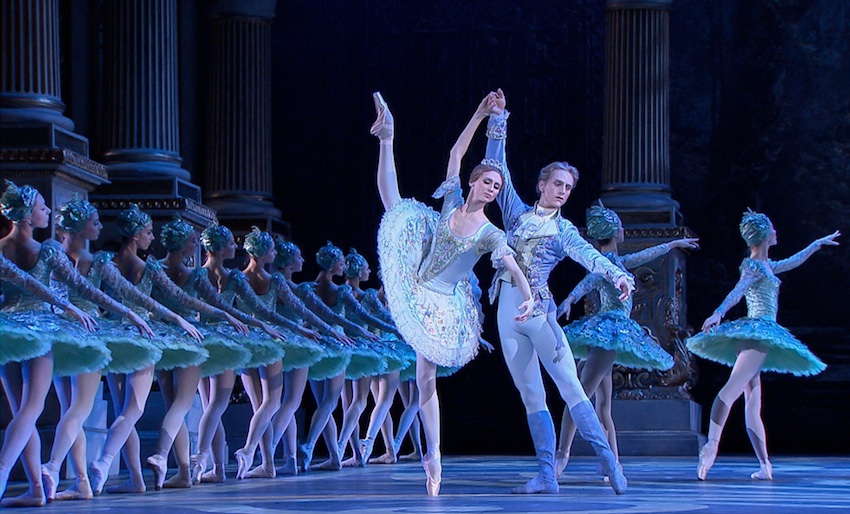 Just in time for Christmas, Sharmill Films will present encore screenings of the Bolshoi Ballet's Sleeping Beauty at select Australian cinemas from December 21. Originally screened in 2012, the ballet tells the classic fairytale story of Princess Aurora, who was cursed at birth by evil fairy Carabosse and later descends into a deep slumber on the day of her 16th birthday.
With Tchaikovsky's beautiful melodies and the storyline drawn from Charles Perrault's tale, this version of Sleeping Beauty rolls out the most incredibly sumptuous scenes, which mirror the grandeur of the 19th century Russian court.
In this production, American star of the Bolshoi Ballet and principal with American Ballet Theatre, David Hallberg, casts a mesmerising spell. For Aussie dance enthusiasts who missed Hallberg in Sydney, where he just finished dancing in select performances of The Australian Ballet's Cinderella, this production will surely satisfy.
Choreographed by Marius Petipa in 1890 and revived by Yuri Grigorovich in 2011, Sleeping Beauty will captivate the whole family during the Christmas season. Ballet connoisseurs will also relish the stunning performances by Bolshoi star Svetlana Zakharova.
For more information, or to find out which cinemas will screen this ballet, visit www.sharmillfilms.com.au.
Photo: Bolshoi Ballet stars Svetlana Zakharova and David Hallberg in Sleeping Beauty. Photo courtesy of Sharmill Films.