Elise May to depart Expressions Dance Co.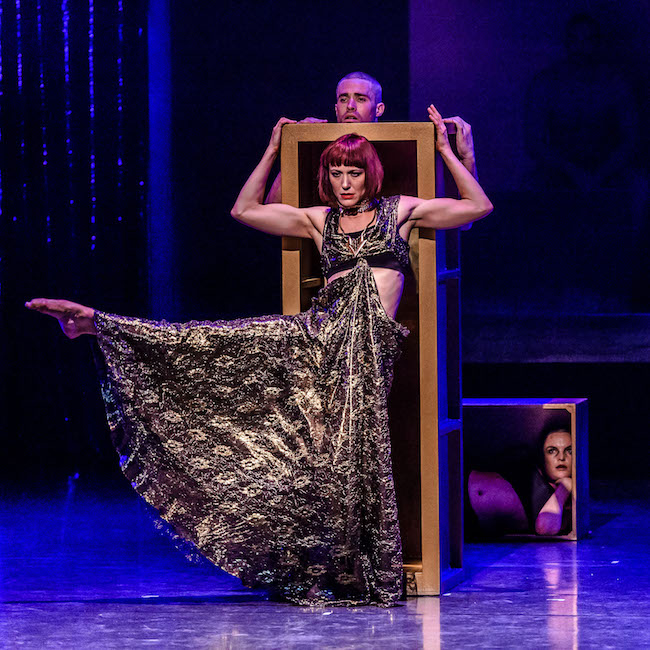 One of Queensland's leading ladies of contemporary dance, Elise May, has announced her retirement from Expressions Dance Company (EDC) after 10 years.
The Australian Dance Award winner, who has starred in more than 45 EDC productions including Helpmann Award-nominated performances in Behind Closed Doors and The Red Shoes, leaves the company to take up an exciting new role as Associate Lecturer of Dance at Queensland University of Technology (QUT), where she completed a Masters of Arts by Research in 2016.
EDC Artistic Director Amy Hollingsworth congratulated May on the appointment.
"Elise leaves an incredible legacy as EDC's longest-serving ensemble member and a remarkable body of work as both a dancer and a choreographer," Hollingsworth said. "As an industry peer, I have enormous respect for her contribution to the dance landscape in Brisbane and the wider Australian community."
Hollingsworth said May's new position was a coup for both QUT and the next generation of Australian dancers.
"The knowledge and gifts that lie within artists like Elise are invaluable to the growth of the creative capabilities of the future generation of dancers and dance makers," Hollingsworth said. "QUT are so lucky to have her, and I am delighted that our already strong ties and connection to QUT are now deepened."
Former EDC Artistic Director Natalie Weir, with whom May collaborated on more than 18 works over nine years, paid tribute to "an X-factor like none other".
"In every work we have created together, there is the 'Elise moment' – where the audience is knocked sideways by her," Weir said.
May described her departure from EDC as "like leaving home".
"Expressions Dance Company has been my creative home for the past decade, and somewhere I have felt safe to take risks and discover my creative voice, while being nurtured and encouraged to grow as an artist," May said.
Hollingsworth said May would remain an integral part of the EDC fabric through various roles, including as a guest lecturer at the company's popular Brisbane Contemporary Dance Intensive.
"We will be thrilled to nurture an ongoing artistic relationship with Elise, with her continuing to contribute to the programs and initiatives at EDC," Hollingsworth said.
May's EDC swansong will see her latest work, The Play of Light, premiere at the inaugural Curious Arts Festival this month. Her previous works for EDC include Lumen Body, Propel and the 2018 Helpmann Award nominated Mozart Airborne. She has also choreographed for Opera Australia's Aida and the 2017 Guangdong Modern Dance Festival in China.
Photo: Elise May in 7 Deadly Sins. Photo courtesy of EDC.