EDC to tour 'The Dinner Party' nationally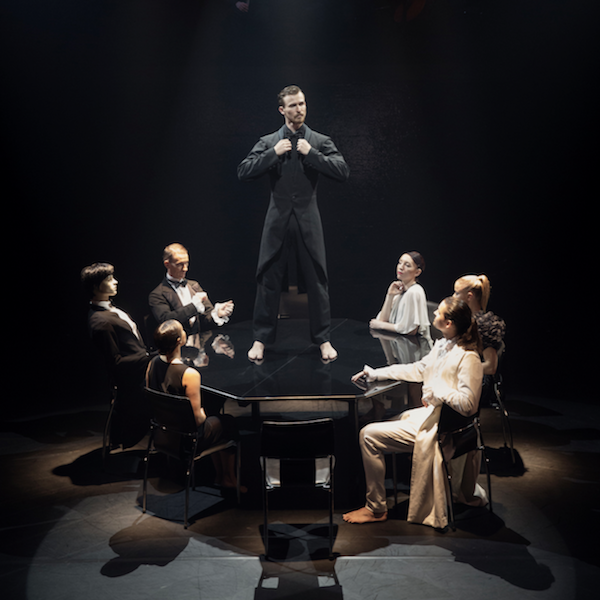 In Expressions Dance Company's The Dinner Party, an elegant supper hosted by an influential young man for his manipulative guests is thrown into turmoil when power meets greed, ambition and jealousy. As the evening wears on The Dinner Party exposes society's insatiable desire for control and status and the power-play between the guests intensifies as the accusations start to fly.
Choreographed by Natalie Weir, The Dinner Party asks, "Who really holds the power at this sophisticated table? And who will be in control by the time coffee is served?"
Premiering to positive reviews in Brisbane in 2015, The Dinner Party (formerly titled The Host) is gripping dance theatre from one of Queensland's award-winning contemporary dance companies. The sublime costumes were designed by celebrated Australian fashion designer Gail Sorronda, while music recordings are from Queensland's highly acclaimed Southern Cross Soloists.
The Host was even nominated for the 2016 Australian Dance Award for Outstanding Performance by a Company.
The tour opens in Brisbane, running from May 10 – 18 at Cremorne Theatre, QPAC. Afterwards, it'll travel across QLD, visiting Rockhampton, Maryborough and Toowoomba. Then it'll tour NSW in June, with dates set for Coffs Harbour, Port Macquarie, Wyong, Paramatta, Griffith, Queanbeyan and Dubbo. The tour concludes in Alice Springs and Darwin, NT.
To see the full tour schedule, head to ExpressionsDanceCompany.org.au.
Photo by Megan Cullen, courtesy of EDC.