DirtyFeet offers The Choreographic Lab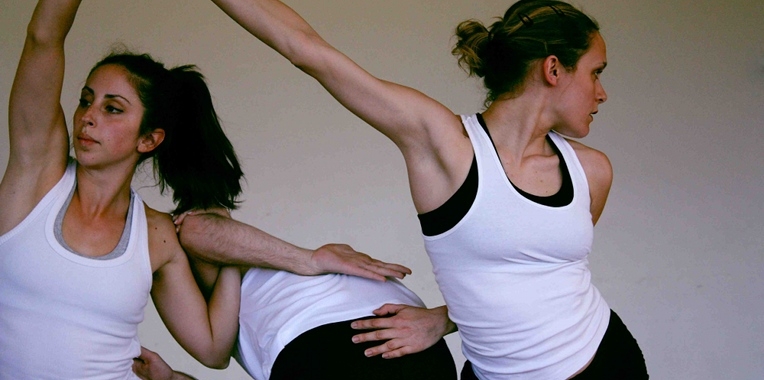 DirtyFeet, a Sydney-based non-profit contemporary dance organisation supporting independent dance artists, is seeking applications from choreographers for The Choreographic Lab.
The Choreographic Lab provides a safe environment where early professionals can come together to explore their creative practice. The lab builds relationships between artists, facilitates the development of methodology and skills, and can be the first steps towards the creation of new work.
"I had an amazing week and I learnt so much about my own practice," said previous participant Kirsty Fromholtz. "I really appreciated the relaxed, open, respectful environment and felt comfortable attempting everything that was asked of us."
The selected 2013 choreographers will have access to two weeks of studio space at Shopfront Theatre in Carlton, a mentor to offer guidance, the option of professional photographic documentation, a basic DVD documentation and a small studio sharing. Choreographers may bring their own dancers, however they must become "DirtyFeeters" (financial members) prior to the start of rehearsals.
Previous Choreographic Lab recipients have included: Sofie Burgoyne, Ian Colless, Sarah Fiddaman, Emi Forster, Leeke Griffin, Laura Levitus, Jodie McNeilly, Venettia Miller, Kathryn Puie, Carl Sciberras, Chimene Steele-Prior, Jeni Sutton, Tamarah Tossey, Tanya Voges and Miranda Wheen.
The Choreographic Lab is a studio space grant that hopes to spur on emerging choreographers and creative innovation. Applications are available at www.dirtyfeet.com.au/the-choreographic-lab.
They must be received by email to anthea@dirtyfeet.com.au by January 28, 2013 at 5 p.m. Dirtyfeet asks choreographers to note there is only one round of submissions for the 2013 Choreographic Labs. Selected applicants will be notified on February 4, 2013.
Photo: DirtyFeet's Choreographic Lab in May. Photo courtesy of DirtyFeet.