DirtyFeet and Chronology Arts's 'Vitality'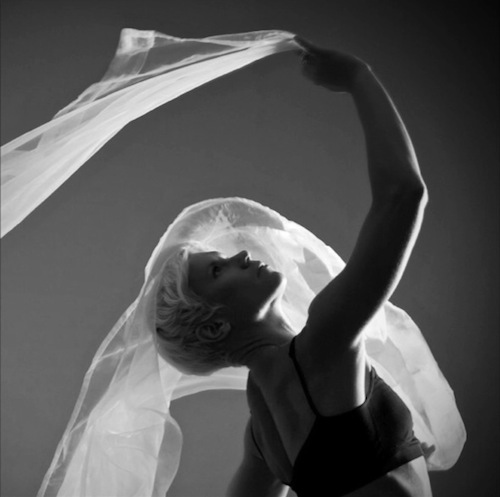 DirtyFeet and Chronology Arts will present Vitality, a program of new dance and music works created by independent artists, from 8-10 August at the Seymour Centre in Chippendale, Sydney.
Choreographer and composer teams are comprised of Martin del Amo and Alex Pozniak, Kathryn Puie and Daniel Blinkhorn, and Sarah-Vyne Vassallo and Andrew Batt-Rawden. They have worked together to delve into each other's art forms and to offer their unique creative perspectives in a collaborative spirit.
The first pairing, choreographer Martin del Amo and composer Alex Pozniak, have worked together before. Their work that will be presented at Vitality, named Quest, was premiered to critical acclaim in 2012 during the Aurora Festival at Campbelltown Arts Centre. It portrays dancer Miranda Wheen in a little black dress and shiny high heels finding her path through an ephemeral labyrinth of movement and esoteric sounds. Del Amo, a nationally and internationally renowned choreographer and performer, is perhaps best known for his full-length solos, which fuse idiosyncratic movement and intimate storytelling.
The other two works to be presented in Vitality will be premieres created from scratch by the teams of Puie and Blinkhorn and Vassallo and Batt-Rawden. The choreographers Puie and Vassallo boast very distinct styles so their works may be very different.
Sarah-Vyne Vassallo has choreographed for Sydney Festival, Critical Path, DirtyFeet, youMove Company, Ausdance NSW, FORM Dance Projects, Campbelltown Arts Centre, Sidetrack Theatre Company and Shaun Parker and Co. On the other hand, Kathryn Puie's style is drawn from her extensive international performance experience with such companies as Legs On The Wall, De'Quincey Co, Stalker Theatre Company, Strings Attached, Spare Parts Puppet Theatre Co, DirtyFeet, Branch Nebula and Friches Theatre Urbain.
The three teams have approached the collaboration in their own unique ways, with styles of collaboration ranging from the John Cage and Merce Cunningham idea of creating work separately and bringing it together for workshopping (or, in their case, at the actual performance!), to a very detailed tight-knit, moment-by-moment approach, with inspiration drawn from the collaborators that directly influence each others work.
Overall, the three works that makeup Vitality each span the spectrum of the creative process and will bring something fresh and new to the stage. This project, which has been in development due to the two small, yet significant, arts companies DirtyFeet and Chronology Arts, will be presented as a testimony to the importance of stimulated collaboration.
For more information, visit www.dirtyfeet.com.au.
Photo courtesy of DirtyFeet and Chronology Arts.