Debut of the Dance Makers Collective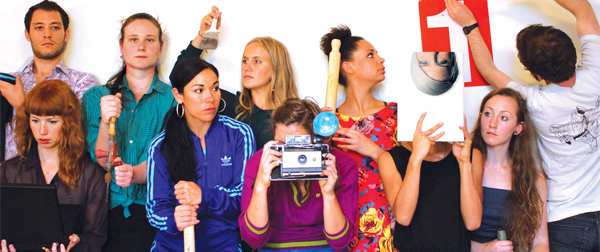 FORM Dance Projects will present the official debut of the Dance Makers Collective at this year's October Dance Bites program. FORM, an organisation fostering dance culture in Western Sydney, will present the premiere performances of the company, entitled Big Dance in Small Chunks, at Lennox Theatre at Riverside on 23-26 October at 8 p.m.
The Dance Makers Collective is an initiative that has been set up to accommodate young and emerging dance artists working in Sydney. It provides a network of dancers and collaborators as a base of support and exchange, where positive working relationships can be established to help build sustainable careers in dance.
As part of this debut season, 10 dance artists will present nine new and exciting short works – truly explosive dance in tiny bursts. The works include a live dance and film work about boxing people in; a solo dancer orbiting a flautist and animator; and a group performance by nine dancers taking charge of their voices.
Choreographers, dancers, filmmakers, musicians, visual artists and lighting designers will come together in the performances to transform the theatre space into a constantly evolving visual landscape where anything can happen.
Big Dance in Small Chunks will also offer the Sydney dance community a chance to learn the repertoire. A workshop will be offered on Thursday, 24 October at 10 a.m. Dancers can register for the workshop online. For more information or to book tickets, visit form.org.au.
Photo: Dancers (left to right) Carl Sciberras, Anya Mckee, Leeke Griffin, Marnie Palomares, Katina Olsen, Miranda Wheen, Sophia Ndaba, Jenni Large, Rosslyn Wythes and Matt Cornell. 
Photo by Anya Mckee and Dance Makers Collective.