Darwin Festival returns as Australia's hottest winter arts festival with DF20 Homegrown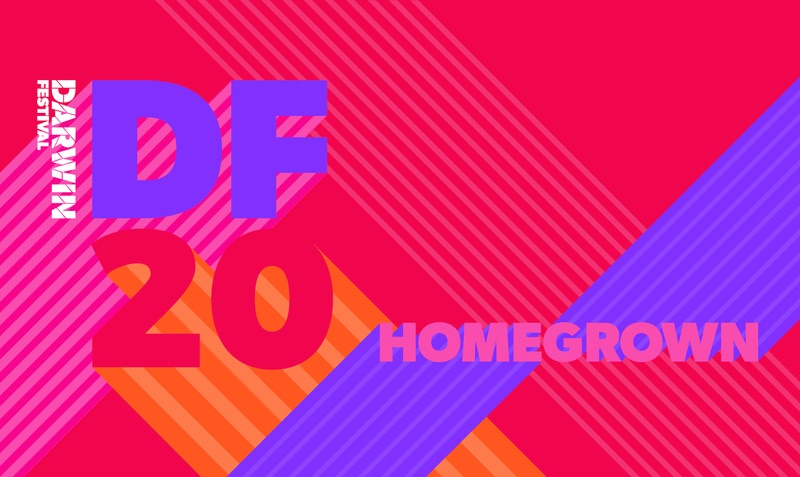 Darwin Festival returns as Australia's hottest winter arts festival with DF20 Homegrown (Thursday 6 — Sunday 16 August). A reimagined event showcasing the Top End's very best, this year's Festival program is brimming with exciting live and online events sure to help you re-enter the world in style!
The festivities kick off in Festival Park on Thursday 6 August with an opening night concert, Housewarming supported by Santos, launching attendees into a fabulous weekend of digital and physical offerings. The free celebration will feature a stellar line-up of local talent, including a performance from Gary Lang's celebrated NT Dance Company, and musicians Eric Avery, Mandy Garling and Hotel Red, and more. Capacity is limited, so come along early to secure a spot and enjoy a range of food and drink available onsite.
National audiences will be able to get in on the fun with the Darwin Aboriginal Art Fair and the National Indigenous Music Awards — both going virtual for the very first time, as well as award ceremonies for the Telstra National Aboriginal and Torres Strait Islander Art Awards (Telstra NATSIAA) and the inaugural National Indigenous Fashion Awards, also available online.
The brand-new Sunset Stage at Festival Park is the place to catch all the hottest homegrown acts — from storytelling with SPUN, to stunning musical performances from the Top End's best, including: Caiti Baker, Serina Pech, and Stevie Jean in Settle Down Sisters; Arnhem Land all-stars, Yilila and Ripple Effect Band; as well as huge album launches from Kuya James and David Garnham and the Reasons to Live, just to name a few.
The program also includes an array of intimate and unexpected experiences, including the provocative and insightful Sex and Death (and the Internet); a close encounter over a bespoke cocktail in Love Me Bar(Tender); and top local comedy. There's also lots of family fun to be had, including the City of Darwin Teddy Bears' Picnic, now at Festival Park.
Darwin Festival Artistic Director Felix Preval says, "We at Darwin Festival pride ourselves on showcasing the best talent the NT has to offer, and this year is no exception. We have reimagined the scale and scope of this year's festival to deliver something special and unique for 2020. This year has provided an exciting opportunity to get back to our roots and program a local line-up with our DF20 Homegrown program, in which old friends find new ways of making magic!
Tickets to Festival shows can be purchased online at darwinfestival.org.au