Darwin Festival presents nine dance programs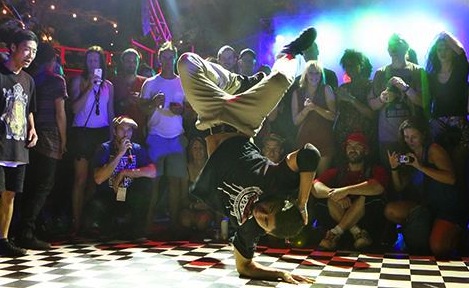 The 2014 Darwin Festival, set for August 7-24, is in tip-top Territory form. Announced at the end of June, the festival will present 80 events over 18 days, traversing theatre, music, dance, cabaret, music, comedy and visual arts across 37 venues.
On this year's festival, Artistic Director Edwina Lunn said, "We wanted to create something that embraces the true Darwin, as we see it, and as we'd like audiences and visitors to the Territory to see it. Darwin is many things and it is a real privilege to interpret Darwin and its very varied inhabitants in an arts festival program. We hope that the result is a festival program with more heart than ever."
The festival will present nine dance programs total, including: Darwin's original B-boy Matt Cornell, who will bring a salt-of-the-earth dance show entitled Blokes on the topics of the male psyche following a recent residency at the Coconut Grove Men's Shed; award-winning choreographer and hip-hop dancer Nick Power, who will showcase his brand new late-night dance performance Cypher; and Tracks Dance, which will return with its wacky and hilarious comedy dance carnival, You Dance Funny: The Sequalé.
In addition, Block Party host Nick Power promises boomin' beats, breakin' and booty shakin' at the Festival Club favourite Block Party, set for Saturday, August 16 at 11:30 p.m. at The Lighthouse. Members of Australia's crew SKB (based in Sydney) will be in the house, fresh from competing at the World Finals of the R16 Battle in Korea, along with B-boy Blond, The Don, Stevie G, plus B-boy Hideboo representing RAW crew. All the way from Cambodia, Tiny Toones will be bringing their own funk flavour to the floor alongside the D*City Rockers, holding it down for Darwin.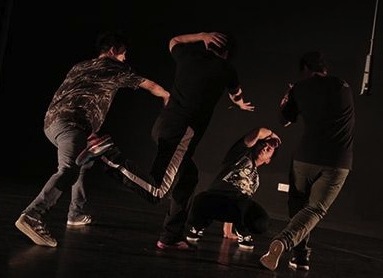 Dancers can also participate in unique morning dance classes hosted by the festival. Cambodian stadium-style aerobics will present workouts that are a mish-mash of jazzercise, Chinese dawn tai chi and Soviet-style calisthenics. The classes are offered at Nightcliff Foreshore on the Saturdays of August 9 and 16 at 5:30 a.m. and at Gardens Oval on Saturday, August 23 at 5:30 a.m.
Presented as part of Dance Satellite and in partnership with Tracks Dance Company, local and international dance professionals, artists and choreographers are invited to participate in a discussion entitled "Making Dance in Community Development Contexts." Led by Curator and Producer Britt Guy as part of the Slovenia-Croatia-Australia Dance Exchange, it will be hosted on Saturday, August 9 at 2 p.m. at Tracks Dance Studio. Also, from Monday–Thursday, August 11-14 dancers are welcome to start their day with a warm-up led by the four Exchange dancers.
Three other festival dance highlights include: Gudirr Gudirr, an intimate and memorable solo dance and video work performed by Dalisa Pigram; Tiny Toones and D*City Rockers in a performance illuminating the styles of hip-hop and breakdance; and the Urab and Zogo Tudi Dancers, hailing from the twin sister islands Poruma and Warraber of the Kulkalgal Nation.
For more information on the 2014 Darwin Festival, visit darwinfestival.org.au. Ticketed events are now on sale.
Photo (top): Snapshot of a previous Festival Club: Block Party. Photo (left): Nick Power's Cypher in performance. Photos courtesy of the 2014 Darwin Festival.