Daniel Gaudiello to star in QLD Ballet's 'Giselle'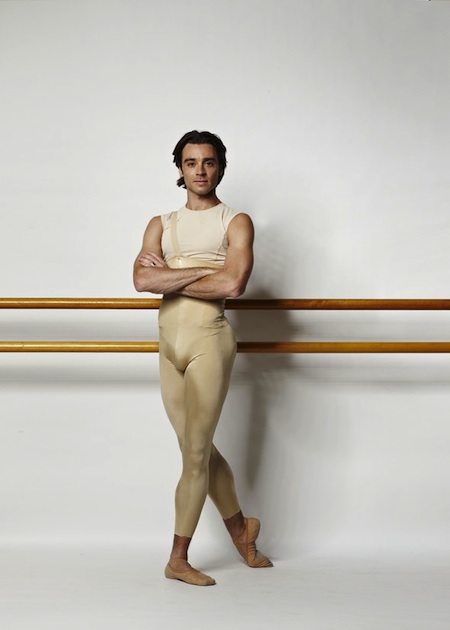 Daniel Gaudiello, Principal Artist with The Australian Ballet, will star in Queensland Ballet's season of its beautiful and haunting production of Giselle at the Playhouse at Queensland Performing Arts Centre.
Audiences will have the opportunity to see Gaudiello perform alongside Queensland Ballet's talented dancers on Thursday 27 June or Thursday 4 July – two additional Giselle performances that went on sale this week.
Brisbane-born Gaudiello has many fans in his hometown. Earlier this year he delighted audiences in The Australian Ballet's Brisbane season of Stephen Baynes' Swan Lake, and last year gave a riveting performance in the grand pas de deux from Le Corsaire in Queensland Ballet's 2012 International Gala.
Li Cunxin, Artistic Director of the Queensland Ballet, said, "Daniel is adored by Queenslanders and I'm delighted our audiences will have the opportunity to see Daniel partnering our very own star Rachael Walsh."
"I'm just as excited to announce the two extra performances in this season. We recently returned from performing Giselle in regional Queensland and we've had wonderful responses from audiences across the state, so I'm thrilled that even more people will now have the opportunity to see this ballet."
Gaudiello began dancing when he was six at the Johnny Young Talent School, and then continued at Promenade Dance Academy. Later Gaudiello trained at Queensland Dance School of Excellence and Queensland Ballet's Pre-Professional Program, before being accepted into The Australian Ballet School. He has been dancing with The Australian Ballet since 2004 and was promoted to Principal Artist in 2010.
Queensland Ballet has been experiencing a high demand for tickets to all its productions since launching its 2013 season in September last year. An extra performance had already been added to the Brisbane Giselle season earlier this year, when additional performances were added to the sold-out season of Ben Stevenson's Cinderella and the August Elegance season.
First performed in 1841 at the Paris Opéra, Giselle remains as captivating today as it was at its première. Requiring exceptional technical and dramatic skills, this heart-rending tale of love, remorse and forgiveness will entrance audiences.
Produced and staged by Ai-Gul Gaisina, the choreography is derived from Marius Petipa's 1884 revival for the Imperial Russian Ballet of Jean Coralli and Jules Perrot's original work.
The Camerata of St John's will perform Adolphe Adam's expressive score for the majority of Brisbane performances, conducted by Queensland Ballet's Music Director and Chief Conductor, Andrew Mogrelia.
Cunxin's talented creative team also includes lighting designer Ben Hughes, and costume and set designs are based on originals by Peter Cazalet.
Tickets to all extra performances are now on sale. Audiences can also buy season ticket packages, which offer great value and unrivalled access to the company.
For more information on Queensland Ballet and Giselle performances with Daniel Gaudiello, visit www.queenslandballet.com.au.
Photo: Daniel Gaudiello, Principal Artist with The Australian Ballet. Photo by James Braund.