Dancing Down Under Premieres March 16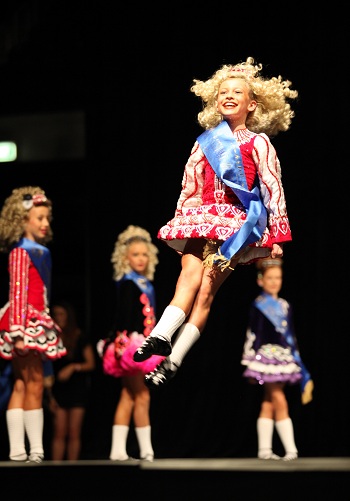 Narrated by Josh Thomas, Dancing Down Under is a 10-part observational series following the amazing adventures of four young Australian Irish dancers as they compete at the 2010 Australia National Irish Dancing Championships held in Wollongong.
Dancers Ceili Moore, Thommy Wilson, Brent Pace-Rabusin and Carina Young must place first or second in their age group to win the ultimate trip to Dublin to compete against the best dancers from around the globe at the World Irish Dancing Championship.
Along the way we also meet fellow Australian dancers Danae Moore, Sarah Wallace, Samantha Murphy, Marigold Cousens and Colbee Mifsud, and Irish dancers Roisin Naughton, Richard Murray, Shaunagh Smith and Emma Warren who all live out their dream in the face of unexpected and surprising events.
Competition is fierce and what happens to these dancers, their families and teachers along the way is dramatic, funny and tragic as they dance against the best in the world.
Dancing Down Under will screen Fridays at 6:30pm on ABC3.
Photo: Dancer Danae Moore