Dancer, actor, and disability-rights advocate David Toole OBE passes away at the age of 56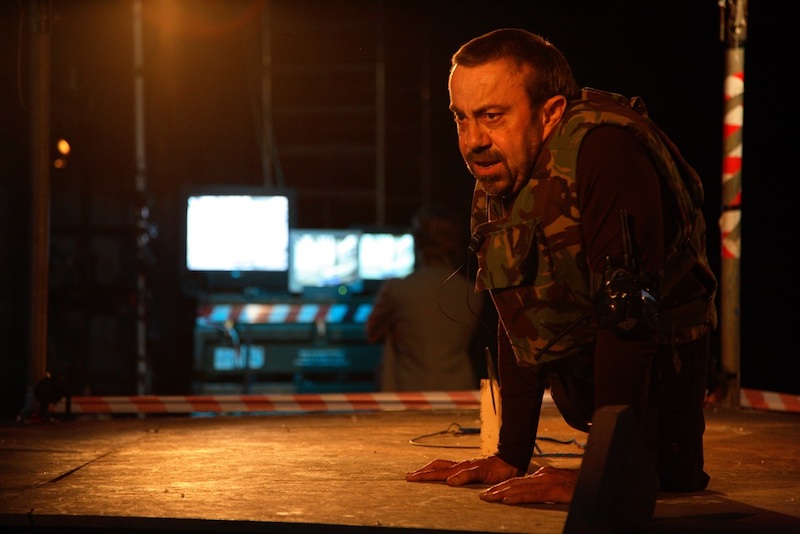 It is with the deepest sorrow that we announce the passing of the world- renowned dancer, actor, and advocate for equal opportunities for disabled people in society and the performing arts, David Toole OBE. David passed away at St James University Hospital in Leeds on Friday 16 October. He was 56.
Born in Leeds in 1964, David was one of the founding members of Candoco Dance Company in the early 90s when they made an impact as a company of disabled and non-disabled professional dancers. In 1995, David had his first taste of theatre when he played the part of Puck in Benjamin Britten's opera of A Midsummer Night's Dream. This was followed a year later with an appearance in the Sally Potter film The Tango Lesson, playing the part of the Fashion Designer.
David performed with Graeae Theatre Company in 2000 and 2001, playing the parts of Edgar in The Fall of the House of Usher and Deflores in The Changeling, respectively. In the summer of 2000, he worked with DV8, creating, and performing the piece The Cost of Living for the Sydney Arts Festival prior to the 2000 Olympics. This show was revived in 2003 and also led to the film version of the show being made that year. David made headlines in 2012 as a soloist at the Opening Ceremony for the London 2012 Paralympic Games. He went on to perform with prominent companies such as the Royal Shakespeare Company, DV8, and the Leeds based company Slung Low. For the past 10 years David worked with Stopgap Dance Company. As David said in a 2012 interview "I do have moments when I wonder, how did this dodgy postman from Leeds get to do all this?"
Throughout his career, David advocated for equal opportunities for disabled people in society and in the performing arts, providing mentoring support to many individuals who sought positive change.
In 2019 David was awarded an OBE for services to dance and for disabled people in recognition of his contribution to making Britain a world leader in disability arts.
Jenny Sealey artistic director of Graeae and co-artistic director of the London 2012 Paralympics Opening Ceremony: "Dave was so many things, our darling wonderful, grumpy, opinionated, glorious, silly, funny, kind, sexy, loving, and wise friend. The most unique and left-field man ever and funny beyond words. And of course, an extraordinary performer and a unique brilliant dancer. But above all, to all of us in Graeae, he was a dear friend and a cherished collaborator. We hope he is safe and pain free wherever he is".
Alan Lane artistic director of Slung Low and friend said" We are all so sad to hear of Dave Toole's passing. It was such a privilege to make so many adventures with him. He had an extraordinary talent; he was a brilliant actor and the very finest dancer we've ever seen".
The family have asked for respect for their privacy at this incredibly sad time
Image courtesy of David Toole's family