Dancenorth to perform 'Abandon' in Brisbane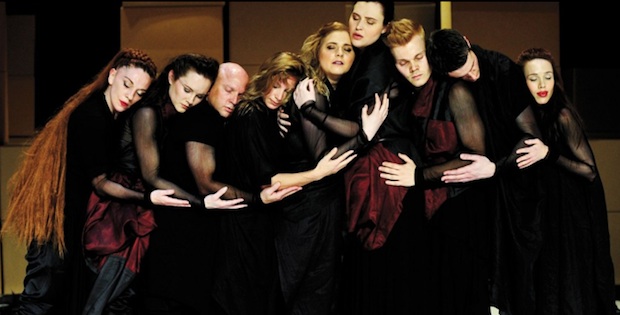 Dancenorth, one of Australia's foremost contemporary dance companies, will co-produce Abandon on Friday-Sunday, February 21–23 in Brisbane with OperaQ Studio, Queensland's flagship Opera company. In this visceral new dance-opera experience, bodies fly, voices soar and emotions run riot.
Presented by Brisbane Powerhouse, Abandon takes British Baroque composer George Frideric Händel's gems and infuses them with thrilling physicality. Audiences can feel the energy of this inspiring ensemble of singers, dancers and musicians in a unique integration of stunning physical dance and operatic performance exploring the themes of heartbreak, jealousy and madness in Händel's timeless music.
Abandon is the critically-acclaimed collaboration between Dancenorth's Raewyn Hill, Opera Queensland's Lindy Hume and classical accordion virtuoso James Crabb. It is inspired by the da capo aria form of musical composition, a form with a three-phase journey interpreting, analysing and exploring a single emotion in depth and complexity.
Hill created five solo works with Dancenorth dancers France Hervé, Bradley Chatfield, Erynne Mulholland, Alice Hinde and Andrew Searle. At the same time, Hume and Crabb worked at the OperaQ Studio in Brisbane with singers Monique Latemore (soprano), Annie Lower (soprano), Elizabeth Lewis (alto) and Chris Richardson (bass) and cellist Teije Hylkema.
For more information on this music-dance adventure, visit http://dancenorth.com.au. To book tickets, visit brisbanepowerhouse.org.
Photo: Dancenorth in Abandon. Photo by Bottlebrush Studios.