Dancenorth Exclusive Preview Performance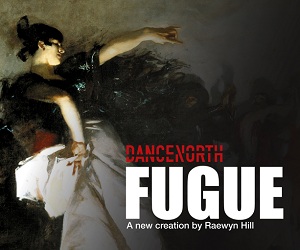 Join Dancenorth Artistic Director, Raewyn Hill this Thursday and Friday for a preview performance of FUGUE before the company head to Melbourne to perform the work as part of the Australian Ballet's 50th Anniversary celebrations.
Raewyn will begin the evening by sharing a rare insight into her creative process of constructing a new work. The 20-minute piece will be performed by a cast of seven dancers.
Set to Ravel's Bolero- his celebrated composition of 1928, this is a powerful and sinuous work capturing the strength of Ravel's unrelenting score. Combining ideas from the Dancing Plague of 1518 in Strasbourg (then part of the Holy Roman Empire), and the structure of the Spanish bullfight, FUGUE will be an uplifting celebration of ensemble work.
For the first time David Norsworthy appears with the company courtesy of Juilliard, New York City with thanks to a scholarship from Adrienne, Lady Stewart ONZM, QSM LLD(hon), and Aaron Smeding appears with thanks to funding from the Besen Family Foundation and Collier Charitable Foundation.
The costumes for this production are from the SS12 collection of iconic Australian designers Sass & Bide with lighting designed by Townsville's Ben (Bosco) Shaw of Blue Bottle, Melbourne.
For tickets for this Thursday May 31 and Friday June 1 contact 4772 2549 or visit www.dancenorth.com.au