Dancenorth appoints first Artistic Executive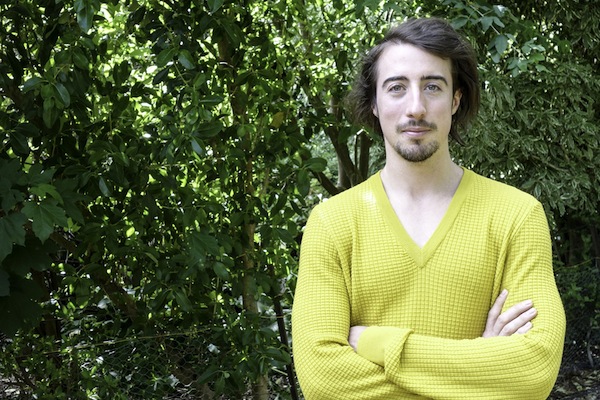 North Queensland's contemporary dance company has announced the appointment of its new artistic leaders.
In the wake of the company's September announcement of a new structure to support a reinvigorated artistic model, Trevor Goldstone, Chair of Dancenorth's Board of Directors, has announced the appointment of three artistic leaders who will steer the company into the future.
Goldstone said that the company's vision was to see Dancenorth become a creative repository for new collaborative work where a stable company of experienced dancers is led by the Artistic Executive, who is supported and mentored by a team of Artistic Advisors.
He added that the changing economy, funding arrangements and consumption of performing arts have all led to this innovative restructure.
"It will create opportunities for artistic collaboration and audience development as the company presents a diversity of work by an exciting range of choreographers. This initiative will see Dancenorth audiences in Townsville and across Australia, benefit from a more diverse range of national and international choreographic styles and personalities," he said.
Former Dancenorth and Australian Dance Theatre dancer Kyle Page, 27, has been appointed the company's first Artistic Executive.
"Mentored by the Artistic Advisors, he will lead a team of dancers, guest choreographers and artistic collaborators to deliver an outstanding and diverse artistic program," Goldstone explained.
Page began his dance career at the age of 17 at Dancenorth, and after spending five and a half years with Australian Dance Theatre in Adelaide, he has spent the past two years as a successful independent dancer and choreographer.
"I am absolutely thrilled to be appointed the inaugural Artistic Executive of Dancenorth, one of Australia's most outstanding contemporary dance companies. I am overwhelmed at the prospect of returning to Townsville to actively contribute to the vibrancy of this thriving regional community," Page said.
"Next year (2015) marks the company's 30th anniversary and it is my privilege to pay homage to the rich legacy of Dancenorth as we celebrate the past and look towards an exciting and innovative future," Page continued. "The company is entering a bold new phase centered on a revitalised artistic model, and together we will reimagine the possibilities for the promotion and delivery of highly acclaimed dance-theatre productions within North Queensland, across Australia and internationally."
"To find myself in this position at the inception of this new company structure ensures my ongoing investigations and passion will be well directed. It is with renewed and visionary focus that we will reimagine the foundations that will see Dancenorth forge boldly ahead for the next 30 years," Page concluded.
At the same time, Goldstone announced the appointment of Artistic Advisors, including Prof Cheryl Stock AM, the founding Artistic Director of Dancenorth and Secretary General of the World Dance Alliance, and Bradley Chatfield, former Rehearsal Director of Dancenorth and Sydney Dance Company and now head of dance at the Aboriginal Centre for Performing Arts in Brisbane.
"We could not wish for a better team of advisors to assist us into the future, and they will play a significant mentoring role with the newly-appointed Artistic Executive," Goldstone said.
Photo: Kyle Page. Photo courtesy of Dancenorth.