Dancehouse's first Tertiary Dance Week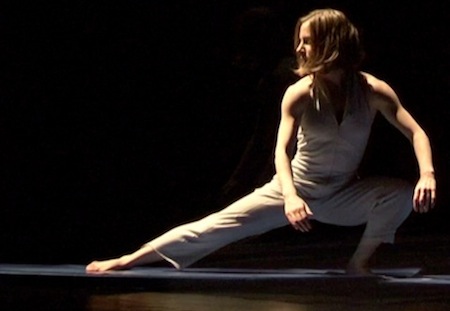 For the first time, Dancehouse is organising a Tertiary Dance Week, bringing together postgraduate students from five universities including Deakin University, Victoria University, Victoria College of the Arts, University of Sydney and WAAPA/Link Dance Company. Set for 9 – 17 November, the program will be a site for sharing and discussion around the research explored in these tertiary institutions.
Comprised of morning classes, workshops, practice sharing sessions, paper presentations and a rich program of performances, this inaugural event is the perfect opportunity for students to meet other students as well as teachers and practitioners. Dancers are invited to explore a rich spectrum of investigations, both theoretical and practice-based.
Each day, classes will be from 9:30 to 11 a.m., workshops from 11 a.m. to 1 p.m., and practice sharing from 2 to 4 p.m. Throughout the week, classes will be led by dance artists such as Russell Dumas, Becky Hilton, Michael Whaites, Olivia Millard and Linda Sastradipradja. On the other hand, workshops will be mostly led by artists performing in the week's evening showcases. These artists include Steph Hutchison and Kim Sargeant –Wishart. Then practice sharing sessions, which are at no cost to participants, will be led by Jason Marchant, Dianne Reid, Shaun McLeod and Michelle Ferris. For detailed descriptions on each class, workshop or practice sharing session, click here.
Dancehouse will also present a number of exciting performances during its inaugural Tertiary Dance Week. The first performance will be presented by choreographer Steph Hutchison on 9 November at 8 p.m. and 10 November at 5 p.m.
Inspired by Hutchison's interest in the collaborative and artistic potential of contemporary dance, improvisation, circus arts and physical theatre, WORK is a solo hybrid performance that is inspired by the physical journey of Julie Moss, a woman whose story offers a tantalising enquiry into the human body pushed to its physical limit. Through her movement, Hutchison will explore the notion of dance as extreme sport and emphatically engage her body in rigorous physical practices.
Another performance that is highly anticipated is Moving Object, to be presented by WAAPA's postgraduate dance company, LINK, on 15 – 16 November at 8 p.m. This program will feature three new contemporary dance works – We Are Made of Stardust by WAAPA graduate Rachel Ogle, Zodiac Dialogues by Italian dancer, choreographer and musician Alessio Silvestrin, and The Opposite is True by former Sydney Dance Company member Kynan Hughes.
For more information on these performances and the rest of Dancehouse's Tertiary Dance Week, visit http://dancehouse.com.au. Registration for classes and workshops is now open. For your choice of class, workshop or practice sharing session, call 03 9347 2860 or email info@dancehouse.com.au.
Photo: Choreographer and performer Steph Hutchison. Photo courtesy of Steph Hutchison.