Dance United Workshop this Sunday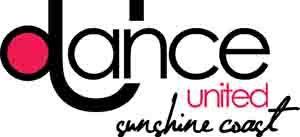 Dancers are invited to attend the Dance United Workshop this Sunday, February 2 at the Lake Kawana Community Centre in Bokarina, Queensland. This event has been created to serve the local and regional dance community thanks to the combined efforts of Arts Queensland, the Sunshine Coast Council and Dancehub.
The workshop has brought together six talented choreographers and three education mentors in a day-long workshop that will improve dancers both artistically and from a professional development point of view.
The six choreographers are: Paul Malek (Commercial Jazz) of Collaboration The Project, Melbourne; Grant Swift (Tap), an international performer and director of Australia's Largest Tap Festival, Melbourne; Elise May (Contemporary), performer with Expressions Dance Company and Female Dancer of the Year 2012; Tim Brown (Ballet), BTQ Artistic Director and QLD Ballet Choreographer; Gaz Griffiths (Hip-Hop), a SYTYCD finalist; and Ben Veitch (Musical Theatre), a Happy Feet dancer, SYTYCD Top 4 Dancer, Choreographer and Producer.
At the end of the event, guest choreographers will select a winning dancer from each group (Intermediate Dancer) and (Advanced Dancer) for each genre. They are looking for the dancer they feel has worked hard and has shown passion for their art during the workshop. Each winner will take home a trophy and prize.
For more information, contact Philip Reece at 0422 190 683, or email marketing@dancehub.com.au. The event will be held at The Lake Kawana Community Centre, located at 114 Sportsmans Parade in Bokarina, Queensland 4575. To book, or for more information, visit www.trybooking.com.