Dance to see at 2015 Auckland Arts Festival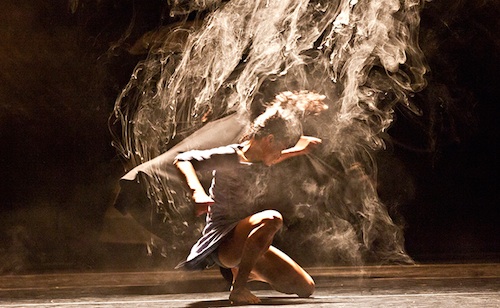 Kiwi dance fans will want to save the dates for the 2015 Auckland Arts Festival scheduled for March 4-22. The festival, founded in 1948, will present another diverse and exciting season with a stellar dance lineup as part of its event calendar. The 2015 festival will present: the New Zealand debut of New York-based Cedar Lake Contemporary Ballet; the New Zealand premieres of I AM by Lemi Ponifasio and MAU, and iTMOi (in the mind of igor) by U.K.-based Akram Khan Company; and three intimate performances at three local sites in Close Encounters.
First up is the latest internationally-acclaimed creation from NZ-based company MAU and the brilliant artistic mind of its Samoan-New Zealand Director Lemi Ponifasio. I AM will make its national debut March 6-7 at the Aotea Centre after having its world premiere at the Festival d'Avignon plus seasons at the Edinburgh International Festival and Germany's Ruhrtriennale and Santiago a Mil, Chile. I AM explores the legacy of the First World War and the seismic impact the conflict had around the world.
Next, Cedar Lake Contemporary Ballet will land in New Zealand for the first time to perform from Thursday to Sunday, March 12-15 at The Civic. Coming straight from Australia's Adelaide Festival, Cedar Lake will present Grace Engine by Crystal Pite, Violet Kid by Hofesh Shechter and 
Necessity, Again by Jo Strømgren. "Prepare for a heady mix of innovation, fearlessness and gobsmacking gorgeousness which only a company like this can offer," warns Auckland Arts Festival organizers.
Then some of the U.K.'s leading dancers will arrive to perform at the Aotea Centre on March 19-21. Akram Khan Company, led by the choreographer responsible for a major section of the spectacular London 2012 Olympic Games Opening Ceremony, brings his iTMOi (in the mind of igor), a dance work that goes for gold. "Imaginative and intelligent, prepare for a mind-blowing dance and performance work that showcases Khan's choreographic genius," stated Festival marketing materials. Expect Kahn's company to mix modern dance and traditional Kathak in this work, producing indescribable movements shot through with an original vitality.
Throughout all these shows, Close Encounters will also be offering performances in various unique settings all around Auckland. From Leigh Sawmill Cafe to Titirangi's Te Uru Waitakere Gallery and the Pah Homestead in Hillsborough, Close Encounters will wow those seeking the unexpected.
For more information on these dance offerings at the 2015 Auckland Arts Festival, visit www.aucklandfestival.co.nz.
Photo: Akram Khan Company in iTMOi (in the mind of igor). Photo by J Louis Fernandez.