Dance on Film festival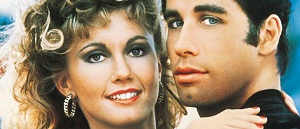 Australian Cinémathèque Gallery of Modern Art, Brisbane, is presenting Get Down! Dance on Film Since the 1970s from November 9 to December 5. The film festival celebrates the depiction of dance onscreen, featuring 40 films, from lavish musicals to cult classics, including Grease 1978, Dirty Dancing 1987, Strictly Ballroom 1992, Cabaret 1972 and Hairspray 1988.
Get Down! showcases dance across three strands. Let's Dance brings together fictional stories where dancing is as an integral component of the narrative and dance routines a vehicle via which the protagonists dream and escape reality. In these films, such as Saturday Night Fever 1977, Fame 1980 and Chicago 2002, dance is the focal point for a character's transformation.
Dance Cultures features a selection of documentaries, including Style Wars 1983, Paris is Burning 1990 and Never Stand Still 2004, about contemporary dance cultures, delving into unique communities where dance styles are integral to identity.
Dance Makers profiles key creative figures in the world of dance, including influential choreographers and dancers Merce Cunningham, Pina Bausch and Bill T Jones.
For more information visit http://qagoma.qld.gov.au/cinematheque
Photo source: www.qtix.com.au/event/Get_Down_12.asp