Dance Moms' Abby Lee to tour Australia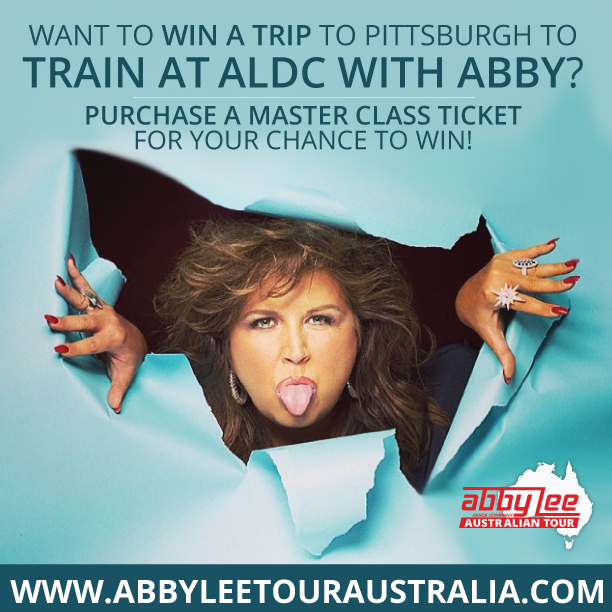 Abby Lee Miller of the hit reality TV show Dance Moms will tour Australia this month for the first time. Her and her cast of competitive teenage dancers, who are filmed in dance rehearsals and at competitions for the TV show, are well known – to either the delight or disgust of dancers and dance teachers around the world.
This Dance Moms crew will offer 90-minute master classes in Melbourne, Sydney, the Gold Coast and Perth from July 25. Presented by public relations firm Spin&Co, these exclusive master classes will be instructed by Abby Lee and demonstrated by her students, including dancers Maddie, Mackenzie, Nia, Kendall and Kalani.
Abby Lee, the girls and their mums will also participate in meet and greets presented in the form of high teas. Plus, master class participants will be able to take home a group photo with Abby Lee and her dancers after class.
Abby Lee, who has sometimes been perceived as rude and has perhaps choreographed some controversial things, is still recognized as a fierce dance teacher by many. If nothing else, she is undoubtedly capable of training students who become award-winning competitive dancers, many with flexibility like pipe cleaners and turns like spinning tops.
She will assess Australian master class attendees throughout the tour and then two lucky attendees will be chosen to fly to the Abby Lee Miller Dance Company in Pittsburgh, USA, where they will train with her, her team and Maddie and Mackenzie.


For more information on the tour and tickets, visit www.abbyleetouraustralia.com.
Dance Moms Season Three screens Wednesdays at 8:30 p.m. on Foxtel's LifeStyle YOU.