Dance Informa releases 2015 Costume Guide!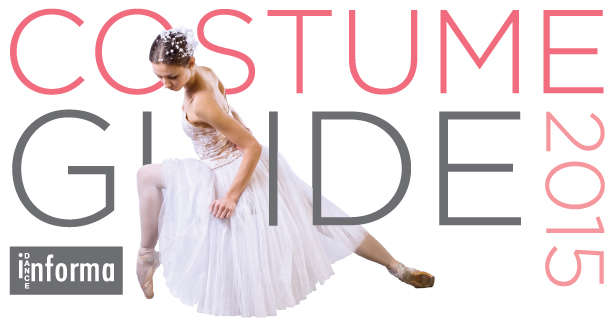 Australia's only dedicated dance costume guide—designed to help dance teachers and studio owners choose the best costumes for their 2015 dance concerts—has now been released by the dance industry's favourite dance magazine and news source, Dance Informa!
In the Dance Informa 2015 Costume Guide, you can see the latest designs and trends now available in Australia from the industry's leading dance costume design houses! There's something for every style, every look, every age and every budget!
Plus, you can now win a costume designed by Dance Informa's Editor for Costume Gallery! Read about her costume journey here.
To see this valuable online resource of the industry's most professional and dedicated costume design companies, head to www.danceinforma.us/dance-concert-costumes now!