Dance for PD training offered in Perth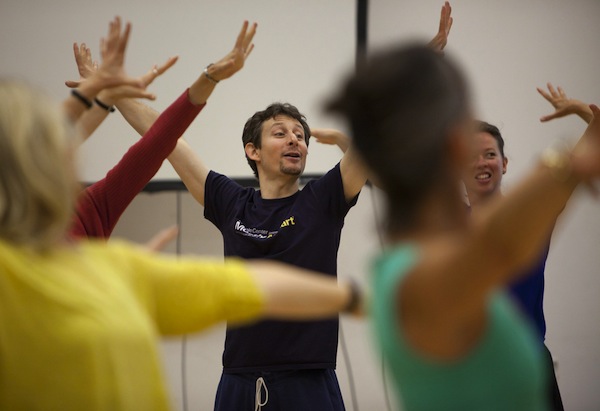 If you live in Western Australia and are a trained dancer and/or dance instructor who is interested in making a greater impact in the community then be sure to sign up for the Dance for PD® Teacher Training Workshop on February 15-16 in Perth.
Co-presented by Ausdance WA, Parkinson's Western Australia, Brooklyn Parkinson Group and Mark Morris Dance Group, in association with Perth International Arts Festival, this workshop seeks to enrich, inform and inspire a diverse group of individuals who want to introduce people with Parkinson's to the joys and benefits of a customized dance experience.
The Perth workshop, building on successful trainings in Sydney, Brisbane, Melbourne and Adelaide, is designed primarily for dance teachers, although therapists, yoga, fitness and Pilates teachers, group coordinators, Parkinson's community leaders, carepartners, allied health professionals and others are invited to attend. Workshop facilitators include Dance for Parkinson's Australia Program Coordinator Erica Rose Jeffrey and experienced Dance for PD® teaching artists from the Mark Morris Dance Group in Brooklyn, NY.
Enrollment is "extremely limited", so all interested dance teachers and movement practitioners should register early. The workshop will take place from 9 a.m. to 6 p.m. each day at the King Street Arts Centre studios, located at 357–365 Murray Street. For more information or to register, visit https://madmimi.com/s/e0b495.
Photo by Rachel Cherry, courtesy of Foundation for Community Dance (UK).