Dance films, ballets coming to Dendy Cinema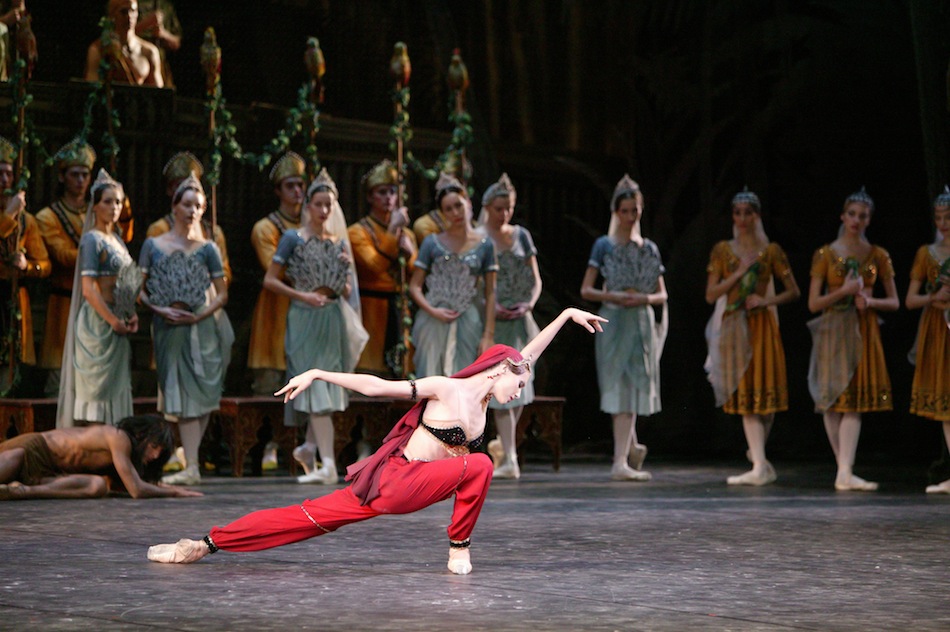 In the next three months, four dance films and ballets are scheduled to be shown at Dendy Cinema, including An Evening with León and Lightfoot, The Pharaoh's Daughter, An Evening with Crystal Pite and La Bayadere, all distributed by Sharmill Films.
Beginning this month, An Evening with León and Lightfoot will be released on Sunday, January 20 and shown again Thursday, January 24. Choreographers and Directors Sol León and Paul Lightfoot will take viewers on a journey into their artistic universe for a whole evening. The characteristic style of the successful Spanish-British choreographers' duo will be evident in the humorous SH-Boom, in a version that has never been performed in the Netherlands. Viewers can also enjoy the powerful, theatrical Same Difference, set on music by Philip Glass, and the closing choreography Shoot the Moon, also on beautiful sounds by Glass. This final piece will give a glimpse into the love lives of several characters.
In February, the classical ballet The Pharaoh's Daughter will be shown. First choreographed by Marius Petipa and premiered in 1862, this version from 2000 is choreographed and directed by Pierre Lacotte, who was exclusively commissioned by the Bolshoi Theatre to resurrect Petipa's mighty Egyptian fresco. It will be performed by the Bolshoi soloists and the Bolshoi Corps de Ballet.
The ballet's storyline is about the young Englishman Lord Wilson who is traveling through Egypt when one night he ends up falling sleep in a pyramid and dreaming about Aspicia, the daughter of one of Egypt's most powerful Pharaohs. Lord Wilson is transported into the past where he becomes Ta-Hor, an ancient Egyptian. The Pharaoh's Daughter will be shown at Dendy Cinema on Sunday, February 17 at 1 p.m. and Thursday, February 21 at 10 a.m.
Next, An Evening with Crystal Pite will be presented on Sunday, March 10 at 1 p.m. and Thursday, March 14 at 10 a.m. Choreographer Crystal Pite, who is renowned for her flowing, organic and poetic style, is creating a completely new full-length ballet for this programme.
With her surprising and innovative contemporary approach, Pite is sure to fascinate. She is inspired by familiar storylines of love, conflict and loss, and the body's role in providing the illustrative shape of those stories. In Pite's vision, life is an epic tale, and she aims to reflect the viewer's own tale in her ballets.
Lastly, on Sunday, March 31 at 1 p.m. and Thursday, April 4 at 10 a.m., Dendy Cinema will show La Bayadere with the Bolshoi soloists and the Bolshoi Corps de Ballet.
Marius Petipa's seminal work La Bayadère, which was first performed in St. Petersburg in 1877, was directed and choreographed by Yuri Grigorovich for this film. The storyline revolves around Nikiya, the bayadère (meaning "the temple dancer"), and the warrior Solor, who have sworn eternal fidelity to one another.
For more information on these showings, visit Dendy Cinemas at www.dendy.com.au. All of these ballets and films will be shown in Sydney at Newtown and Opera Quay locations.
Photo: Bolshoi soloist performing in La Bayadere. Photo by Damir Yusupov, courtesy of Dendy Cinemas and the Bolshoi Theatre.