Dance Film 'Life In Movement' in Cinemas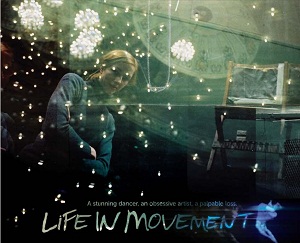 By Linda Badger.
NOT TO BE MISSED! For any aspiring artist or performer, whatever your medium, whether at the beginning of your journey, fully established, or just interested in the creative process, this movie is for you.
Created in a deeply moving documentary style, Life in Movement follows the life and process of the late Tanja Leidtke as a dancer, choreographer and inspiring leader. Showing clips from her early years right up until just before her death, we see interviews with Tanja herself, and those closest to her life and work.
What strikes you is that these fellow dancers/collaborators, who are so incredibly talented in their own right, had found in Tanja a leader they felt they could have worked with forever, as if she fit the niche so many of us spend our lives searching for as artists. She had a rare gift and the world has seriously missed out on seeing such a talent fully unleashed. Leidtke was destined to become the newly appointed Artistic Director for Sydney Dance Company upon the retirement of Graeme Murphy from his 30 year long time in the position.
I personally left the cinema in awe and so inspired to become even better at what I do and to work with unceasing passion towards my goals. A personal highlight was seeing the clips of Tanja filming herself in her process, choreographing in pretty much whatever space she was in. With footage taken from approxitmately 90 hours of film from her portfolio, you get a glimpse into what an amazing person and talent she was.
The film, created by independent company Closer Productions opens in selected cinemas across Australia this Thursday April 12th. If the film goes well it will remain showing in cinemas, if not it will be taken out after its first weekend. We would love to see you give it some support as the dance community of Australia. There are great group booking deals if you can get your dance peeps together and get to the cinema.
For more info and group booking deals visit http://lifeinmovementfilm.com/screenings.htm