Dance festival takes Melbourne by storm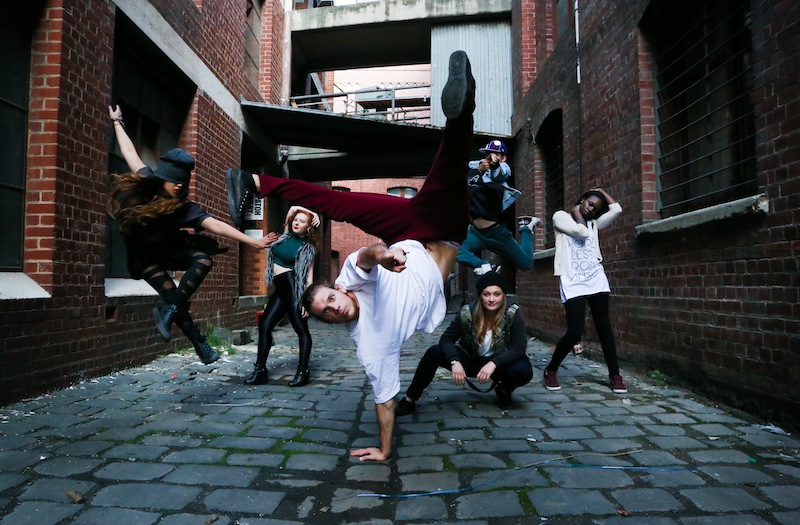 There's a revolution happening in the world of dance. The latest figures show that dancing is the fastest growing recreational activity for children aged 5 to 14. The Australian Bureau of Statistics reports an increase of 19.5 percent in girls and whopping 128.9 percent in boys attending dance classes between 2003 and 2012. Clearly this has something to do with the popularity of shows like Dancing With The Stars, So You Think You Can Dance (SYTYCD) and the ill-fated Everybody Dance Now.
Yet despite growing interest and appeal in the art form, the opportunities for Aussie dance artists to showcase their talents remains ultimately low. Well, at least until now.
In 2011, SYTYCD choreographer and independent dance producer Paul Malek set out with an aim to reinvigorate the Melbourne dance scene by commissioning UNDERGROUND, a quarterly dance festival held at the unique warehouse space at Revolt in Kensington. UNDERGROUND is a fusion between a dance showcase and a club event, providing a non-competitive and celebratory platform for independent and established local choreographers and dancers.
The event has gone from strength to strength, with attendance numbers increasing five fold since its inception.
"We have been completely blown away from the response to our event. We clearly struck a nerve for something that the industry was hungry for," Malek remarks. "We get in excess of 50 performance applications from companies and choreographers for each event and can only accept 26. We're even getting international interest, with Los Angeles choreographer and YouTube sensation Erica Sobol joining the line-up for our autumn event."
UNDERGROUND's success isn't just limited to the dance industry. One of the events great accomplishments is its ability to appeal to audiences that may not usually attend dance performances.
"Its truly inspiring to see audiences flock to these events, people from all walks of life and backgrounds. Some of these people have never seen a dance show in their life, but they're here, and they're loving it," says Malek.
The next installment, UNDERGROUND Autumn, will take place on Saturday, May 4 at 8 p.m. It will host 26 acts over two performances and feature the choreographic stylings of Erica Sobol (LA), hip-hop crews Sole Symphony and The Collektive, contemporary choreographer Adrian Ricks (Cats, Everybody Dance Now), ballroom act Danzfuzion, and several of Melbourne's freshest dance companies.
UNDERGROUND Autumn will be held at Revolt Artspace, located at 12 Elizabeth Street, Kensington, VIC. To book, visit www.revoltproductions.com or call Revolt Artspace at (03) 9376 2115.
Photo: Hip-hop crews Sole Symphony and The Collektive. Photo courtesy of UNDERGROUND.