Dance Bites to feature double bill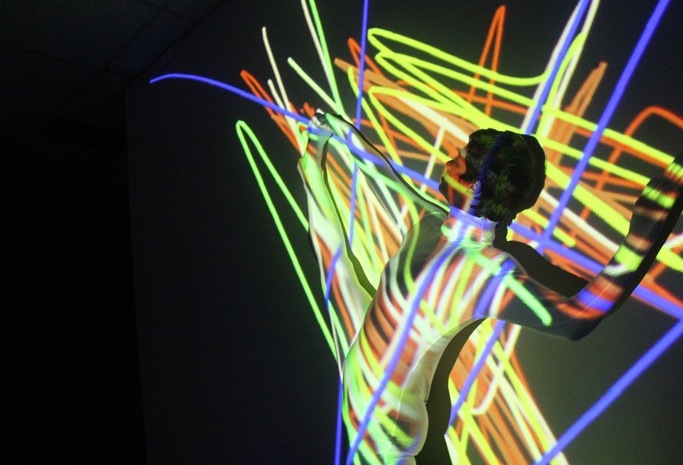 As part of Dance Bites, a curated program of contemporary dance works presented by FORM Dance Projects at Riverside Parramatta, Carl Sciberras' Sketch and Matt Cornell and Miranda Wheen's Between Two and Zero will be presented in a double bill this September.
Carl Sciberras' Sketch is the first full-length work by Flatline, a new interdisciplinary collective that converges multiple art forms in new and exciting performance experiences. This triptych sees three dancers, a visual artist and composer transform the theatre into a hyper-sensorial world where these three mediums push and pull one another into new territory. The work will converge old and new technologies to intercept lines, curves and colours with choreographic and sound scores.
Sketch collaborators include visual artist Todd Fuller, composer Mitchell Mollison and dancers Katina Olsen, Carl Sciberras and Rosslyn Wythes.
For their work Between Two and Zero, Matt Cornell and Miranda Wheen are imagining a social dance for the future. By changing the "rules of play" their partnership negotiates intimacy, competition, gender politics, power grabs, tenderness and simple beauty between two people in real-time.
This double bill will be presented Friday, September 12 at 12:30 p.m. at Riverside Theatres. As part of the Dance Bites program, dance students can take part in a workshop with dancers at Connect Studios, Parramatta, scheduled for 10 a.m. the morning of the show. Following the matinee performance, dancers can stay for a post-show Q&A with the artistic team.
Tickets for the show are $20, while tickets to both the show and workshop are $25. For more information, visit riversideparramatta.com.au.
Photo by Flatline.