Dance Auditions for Blaze The Show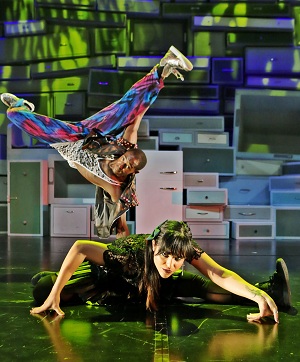 Producers of the international streetdance spectacular Blaze The Show are seeking Australia's best dance artists across hip hop, tap, break and street styles to join the company exclusively for its Melbourne season in Hamer Hall from Wednesday 23 – Sunday 27 January 2013.
Auditions will be held at Arts Centre Melbourne on Saturday 20 and Sunday 21 October 2012. Dancers aged 18+ of all styles and skills are invited to submit an online expression of interest to audition. A current CV, photograph and a link to their demo reel on YouTube should be sent to auditions@blazetheshow.com by October 12. Successful applicants will be notified and invited to attend the auditions.
The audition panel will comprise of a group of renowned dancers, experts and choreographers including Blaze The Show's dance captain Kendra Horsburgh.
A video and more information about the auditions can be found at artscentremelbourne.com.au/discover/melbourne-blaze-auditions or blazetheshow.com/uk/auditions
Mixing nightclub vibes with West End production values and the raw impact of a music gig, Blaze The Show is a high-energy showcase of non-stop streetdance from some of the world's hottest DJs, B-Boys and streetdancers.
Featuring music by Michael Jackson, Lady Gaga, Kanye West, David Guetta and Snoop Dogg, Blaze The Show comes to Arts Centre Melbourne in 2013 following a successful premiere at West End in London and the sold-out tours in the Netherlands and the UK.
Photo by Prudence Upton.