Cynthia Harvey leads WA workshop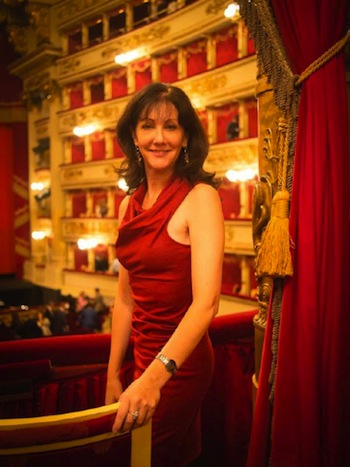 West Australian Ballet (WAB) and Ausdance WA present an exciting opportunity for dance teachers! For the first "Learning From The Masters" session of 2015, dance teachers can learn from Cynthia Harvey, who danced virtually every principal role there is with companies across the world. In addition to starring with American Ballet Theatre and The Royal Ballet, she was later a guest artist with Baryshnikov and Company and Nureyev and Friends.
"Learning From The Masters", a series of professional development workshops for dance teachers, offers instruction from some of the dance world's most renowned and respected performers. Taught by WAB's guest "Masters", the workshops offer Perth dance teachers a rare and exciting professional development opportunity.
Harvey will teach at 3 p.m. on Saturday, May 23 at the West Australian Ballet Centre, located at 134 Whatley Crescent, Maylands. The workshop costs $20 for Ausdance members and $35 for non-members. For bookings, call (08) 9322 6101 or email po.wa@ausdance.org.au.
When reserving your spot for the workshop, be sure to specify an area of interest you would like Harvey to address. To learn more about her, visit www.enavantfoundation.com/board/cynthiaharvey.
Photo: Cynthia Harvey. Photo courtesy of Ausdance WA.