Co3 offers Junior & Senior Workshops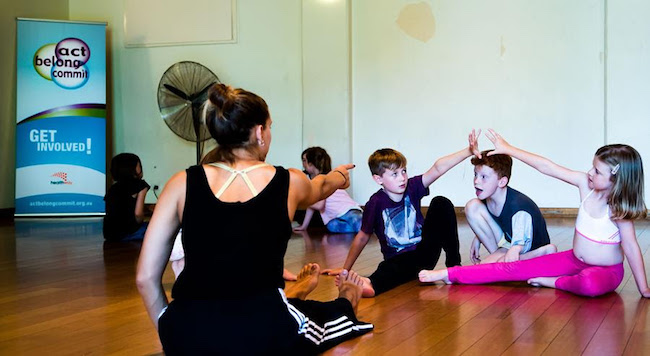 Young dancers based in or around Perth are invited to try something new with Co3's Act-Belong-Commit Co:Dance program. Starting next week, workshops will be offered for Juniors and Seniors.
According to Co3, the Act-Belong-Commit Co:Dance school holiday program is aimed at fostering creativity and stimulating imagination, building confidence and performance skills for young people aged 7–18 years old.
The Junior (7-12 years) program involves contemporary dance class followed by a range of activities that will help participants create their own ideas and movements, as well as learn some short sequences of choreography. The week culminates with a short, informal performance for friends and family. No dance experience is necessary.
This option runs Monday–Friday, January 14–18 from 10 a.m. – 4 p.m. each day at the King Street Arts Centre.
The four-day Senior (13-18 years) program also takes place at the King Street Arts Centre but from 10 a.m. – 1 p.m. on Tuesday, January 29 – Friday, February 1. It seeks to provide an insight into life as a professional dancer.
Led by Co3's expert teaching artists, participants will take part in daily contemporary technique classes, workshops in improvisation and choreography, and a taste of Co3 repertoire. Co3 dubs it "the perfect way to kick start the year in preparation for WACE exams and auditions".
The Junior Act-Belong-Commit Co:Dance Workshop will cost $250 while the Senior one will cost $200. Register for these workshops at co3.org.au/engage/co-dance.
In addition, registration is now open for the 2019 Act-Belong-Commit Co:Youth Ensemble. For more information, visit co3.org.au/engage/coyouth-ensemble.
Image by Stefan Gosatti, courtesy of Co3.
---